Description
Set on the banks of the Willamette River, a stone's throw from Fremont Bridge, Castaway is a vibrant and versatile event venue in Northwest Portland. Boasting 10,000 square feet of fluid open space, it has the capacity to host 400 seated or 600 standing guests or 900 guests across the indoor and outdoor areas.
This 1929 warehouse – once home to makers of yellow-strand rope used in the original Portland Streetcar – was stunningly renovated in 2014. Original features have been rescued and restored with thoughtful care: steel sash factory windows wrap around the venue, bringing light to every corner of the room; while exposed wooden beams add texture and warmth.
Yet Castaway also benefits from a contemporary feel. Polished concrete floors bestow a cool, industrial aesthetic, while fourteen-foot ceilings mean the space feels airy, but not cavernous. A covered patio allows for weddings to span indoor and outdoor space; and of course, the venue boasts all the conveniences you'd expect from a modern event space – a central heating and cooling system, a fully enclosed industrial catering area, state-of-the-art media capabilities and even a loading ramp for easy access.
One of Castaway's best features is its versatility. This fluid space can be configured pretty much any way you like; if you wish, you can even have your ceremony al fresco, right in the shadow of Fremont Bridge. Castaway's malleability means it works wonderfully for weddings big and small – those who want extra space can hire the neighboring Versailles Garden, Blockhouse and Pomarius Nursery, also an idyllic spot for wedding portraits.

Getting ready rooms
Castaway has a very large suite, which can be used as a getting ready room – and it's also a great spot for hiding the bride before the ceremony or signing the marriage license afterward. The suite has a somewhat of a meeting office vibe, but it comes complete with a large, black sofa for relaxing, a full-height mirror to touch up your wardrobe, and a rolling clothing rack to keep your wedding party's formal wear wrinkle free. While the room is quite large with great window light, there is only one of them, so booking a separate hotel room for your partner to get ready in might be necessary.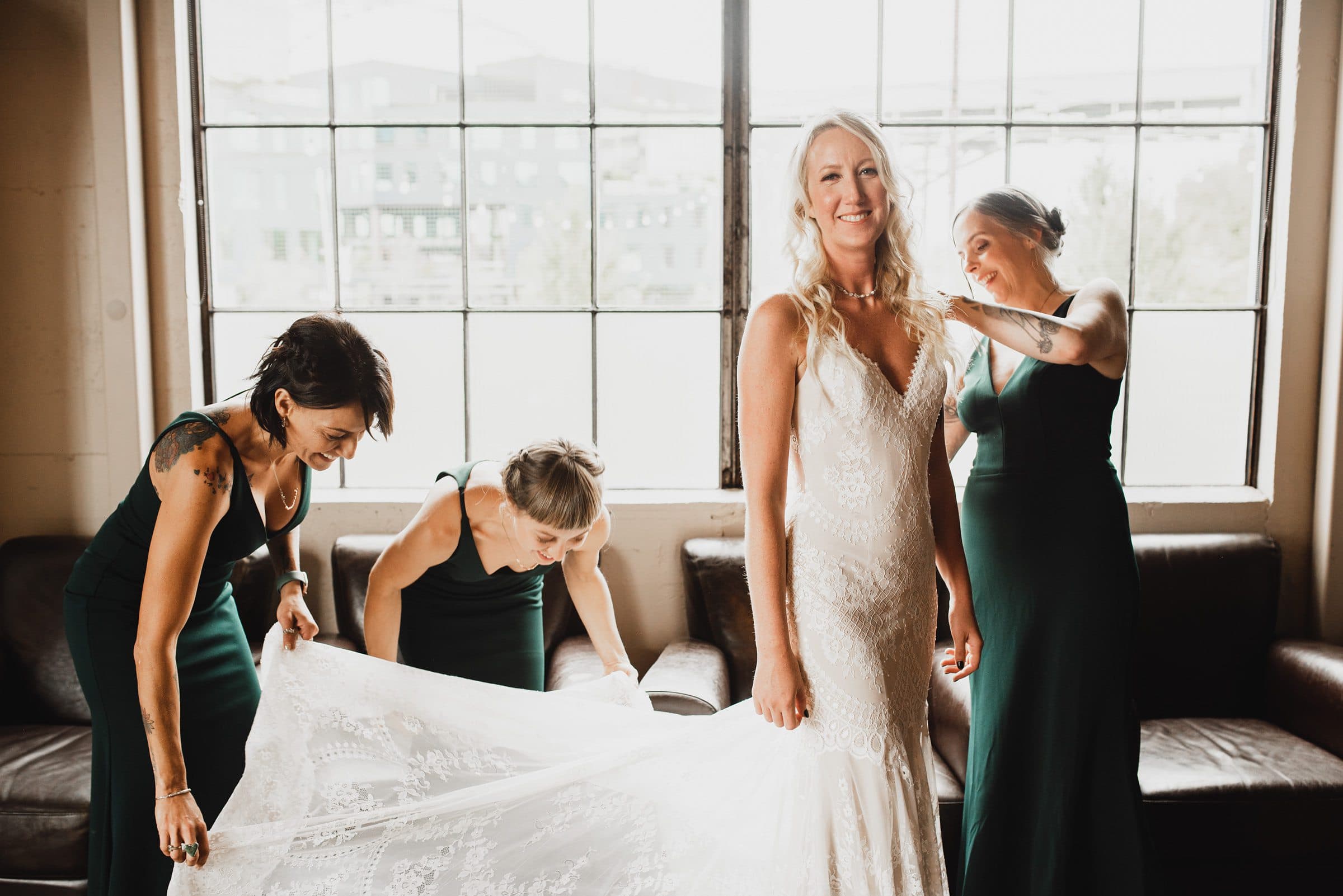 Nearby attractions
Castaway is set on the fringes of Portland's Pearl District – famed for its galleries, independent shops and restaurants. Hosting your wedding here gives guests a chance to soak up some culture, and get to know Portland a little bit better.
Those serious about photography should head straight to Blue Sky Gallery, while Froelick Gallery, just around the corner, has garnered a reputation for its bold contemporary exhibitions. That said, if you're after some light entertainment, look no further than the Freakybuttrue Peculiarium – although we would recommend leaving the kids at home!
There's plenty here for shopaholics too. Powell's City of Books is the largest independent bookstore in the world. Hello from Portland has your souvenir needs covered while Cult is overflowing with quirky knick-knacks.
Whether your guests are flying in for the weekend, or planning an extended visit, Portland has plenty to keep them happy for the length of their stay.
Parking
Meter-free street parking is available around the venue; Castaway also offers the option for wedding parties to hire a nearby parking lot if they prefer.
Venue Perks
Customizable event space
Fully ADA-accessible
Interior & Exterior Sound System
Projector and Customizable mobile staging
Curated professional catering options
Loading ramp
Outdoor space & additional square footage available
Lodging
Castaway does not have rooms attached – but its Northwest Portland location means your guests won't be short of options to rest their heads. The Nines (rooms from $265) promises elegant interiors and true modern luxury, Woodlark (from $120) is a stylish and affordable alternative, while The Benson (from $150) will delight those in search of old-world charm and glamour.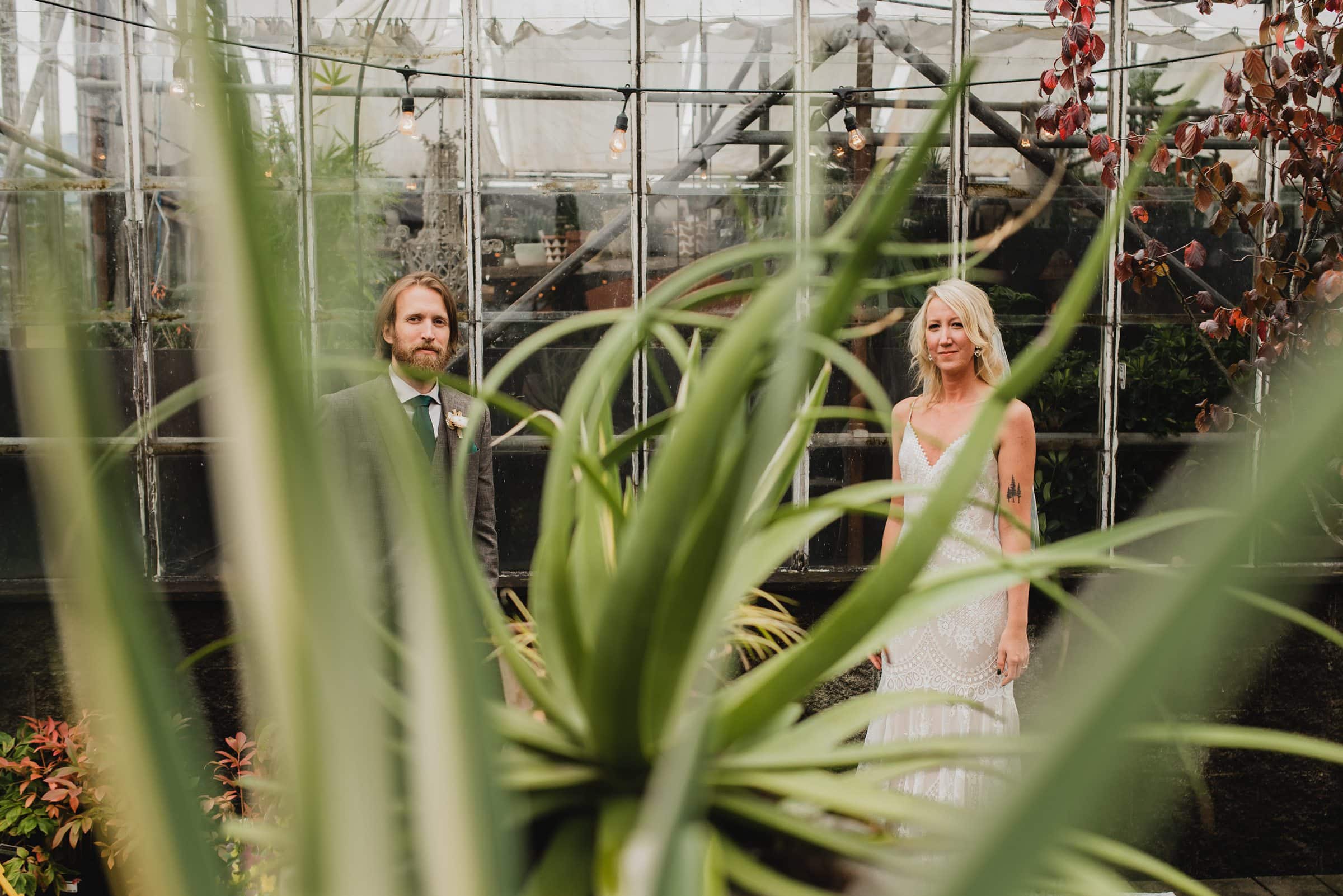 Price Range
Starting from $1,500
Rental fees depend on season, day of the week and spaces reserved.
Photo Opportunites
Many couples opt to have portraits in Pomarius Nursery – a bespoke plant nursery that brings the magic of rural France to downtown Portland. Please be aware that the nursery usually requires a separate fee to use the space, but it's definitely worthwhile if you want to incorporate greenery in photographs, as the surrounding area is more urban. The greenhouse is very cool.  That said, the industrial vibe of the nearby brick walls have an appeal of their own worth checking out. And the window of castaways main ballroom and the bridal suite offers spacious simplicity and beautiful light, as well. If you want to get out into nature, however, Forest Park is very close.
Seasonal Availability
As a predominantly indoor venue, Castaway is suitable for weddings all year round. That said, the venue includes superb outdoor space options, which should factor into your thinking if planning a summer wedding.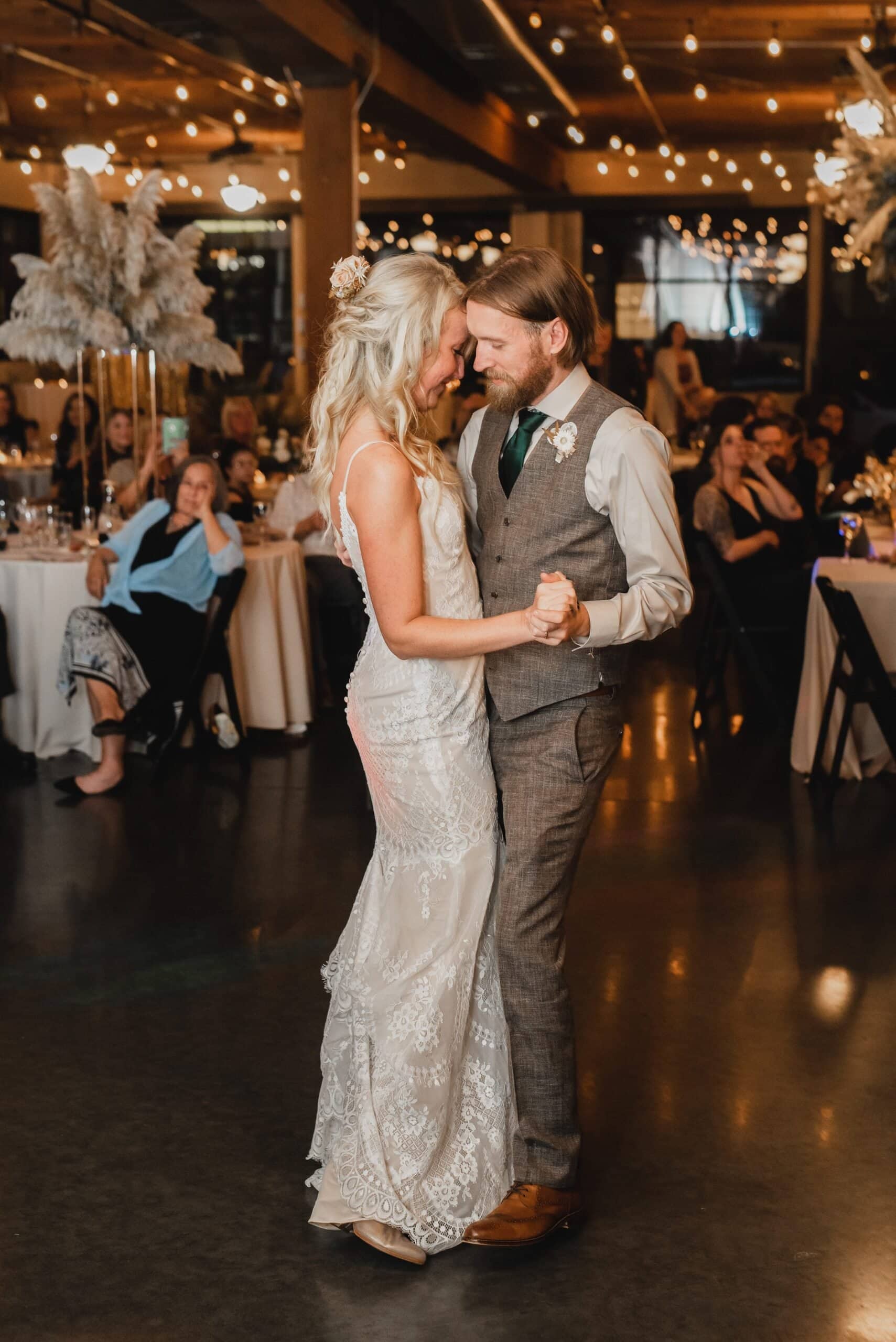 Contact Info
(503) 224-4898
or Inquire here
1900 NW 18th Ave, Portland, OR 97209
castawayportland.com