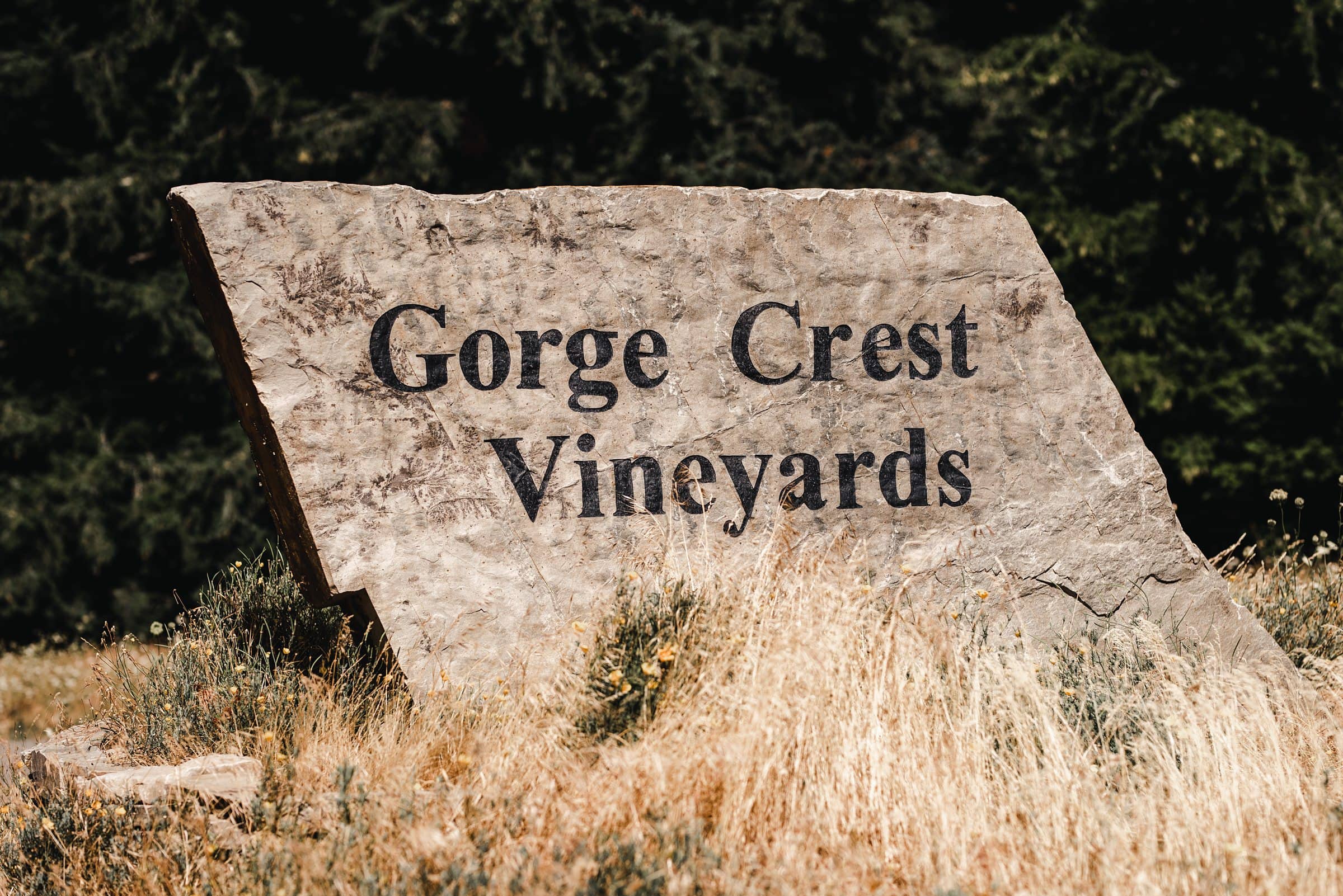 Description
Gorge Crest Vineyards is located just across the Columbia River from Hood River. It's probably best known for its expansive view of Mt Hood seen from the ceremony site with wildflowers dotting the hill leading toward the vineyards below. If you want an awesome view of the mountain, it doesn't get much better than this without getting up close.
Gorge Crest is a wonderful choice for couples looking for a venue with a rustic, pacific northwest vibe. It has just about everything you need within close proximity, which is great for reducing the stress of running around from location to location. The well-maintained, renovated red barn has ample space on the bottom floor for an indoor reception, while the upstairs has spacious rooms for couples and their wedding party to get ready in.
The main ceremony site itself sits on a wide, verdant lawn just downhill from the barn. It can be easily accessed by stone stairs leading from the barns wide doors, which provide a dramatic entrance for the wedding party processional.
In the event of rain, the large reception area on the ground level floor of the barn can double as a ceremony space in a pinch. A stone fireplace provides a beautiful backdrop.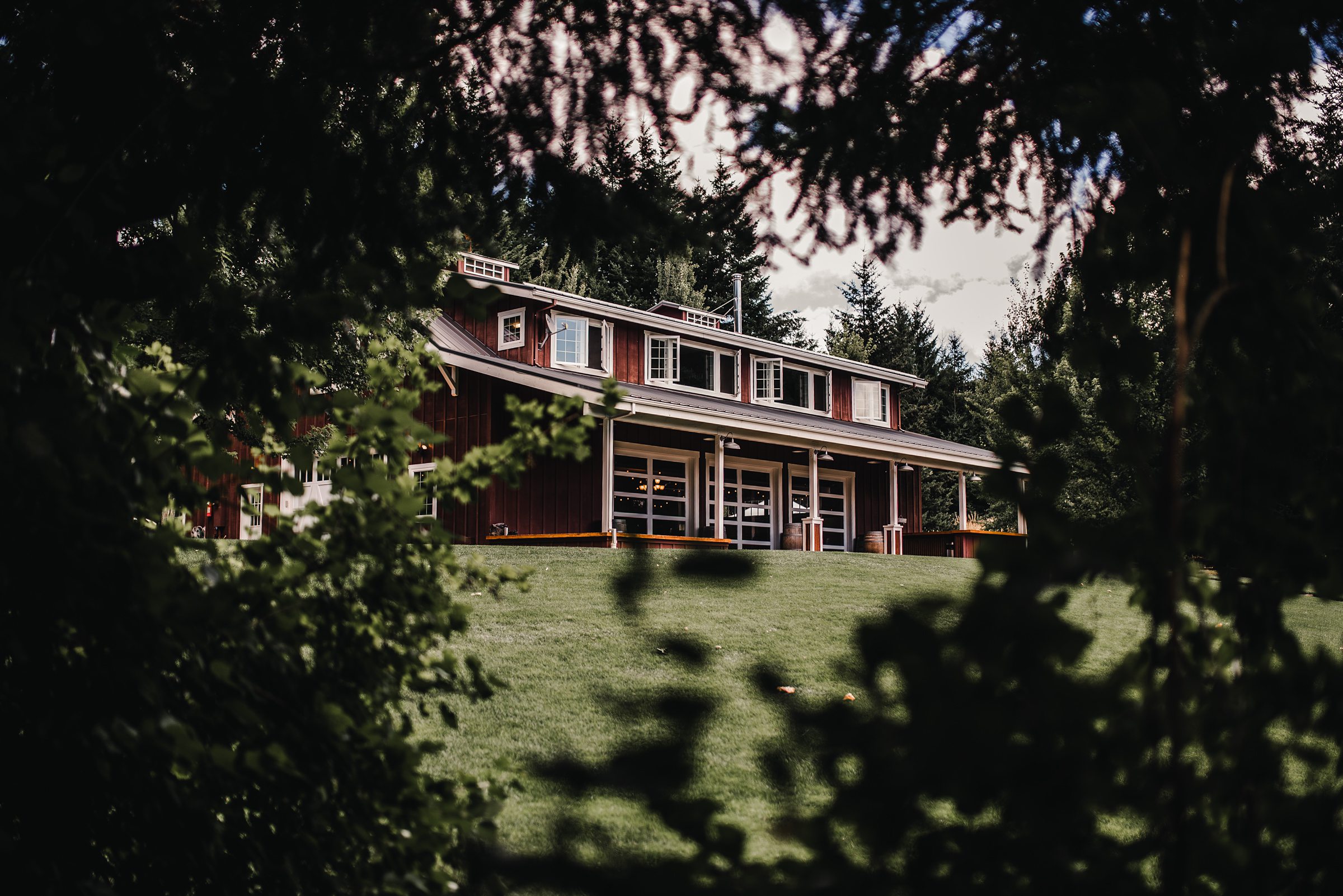 Location
Gorge Crest Vineyards is located about an hour and a half east from Portland and twenty minutes from Hood River. It is nestled up in the hills and bluffs high above the Columbia River on the Washington side.
Lodging
Gorge Crest doesn't have onsite lodging, so it'll be most convenient for your out-of town guests to stay overnight across the river in Hood River where there should be plenty of options if booked in advance. A great option is the trendy historic Hood River Hotel. Some guests may also find luck staying at nearby Airbnb rentals along the gorge highway.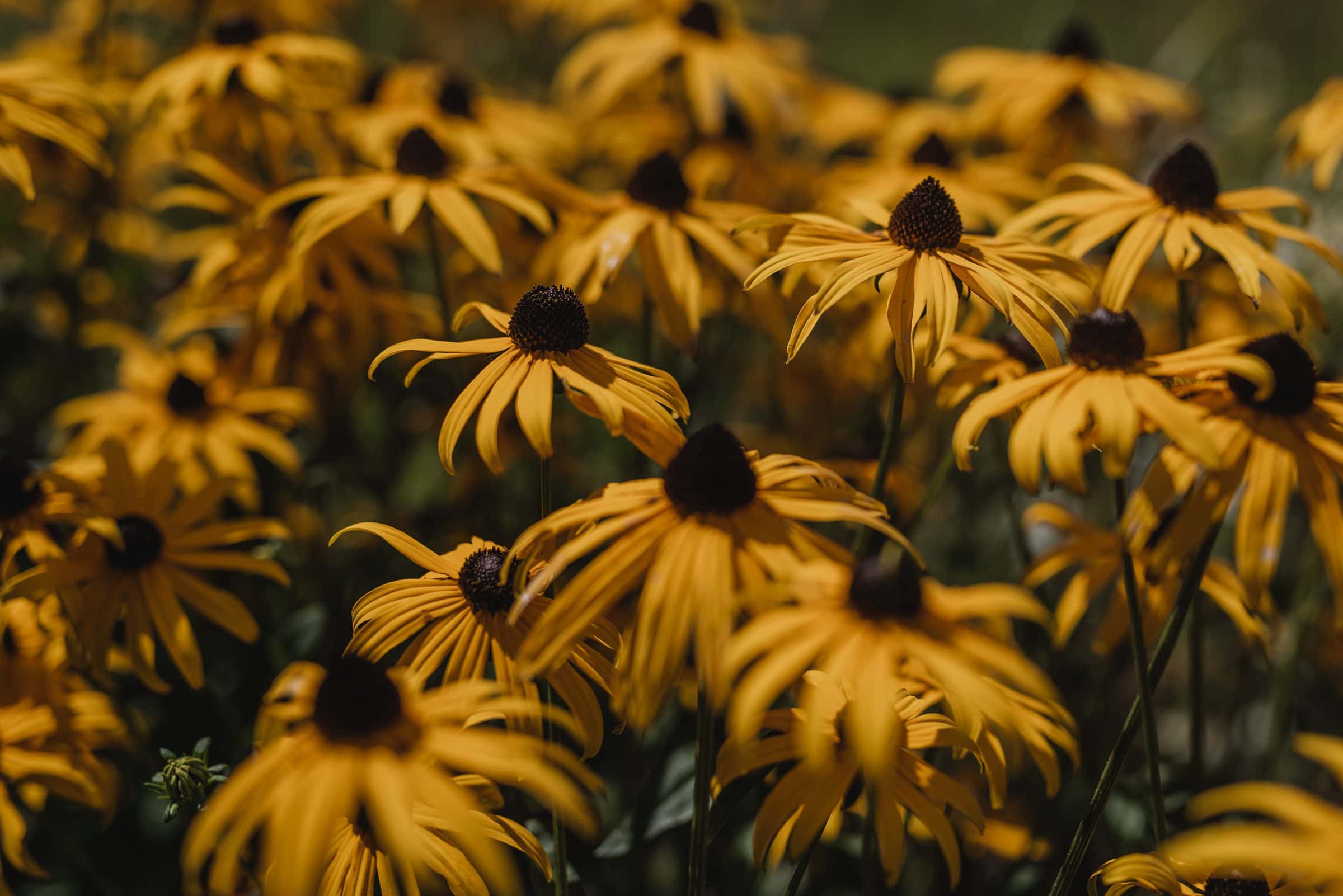 Getting Ready Rooms
The getting ready rooms at Gorge Crest are fantastic. Located on the upper floor of the barn, they have plenty of room for larger wedding parties, and nobody will find themselves in a tiny closet with bad light. Best of all, they're located right next to each other. So communicating between groups when necessary and herding the wedding party for photos is super easy. It's a logistics friendly set up. The furniture is as nice as you'd find in a hotel room, and there's also a lovely window view looking down onto the ceremony site and toward the mountain from which the wedding couple can sneakily observe their guests arrive.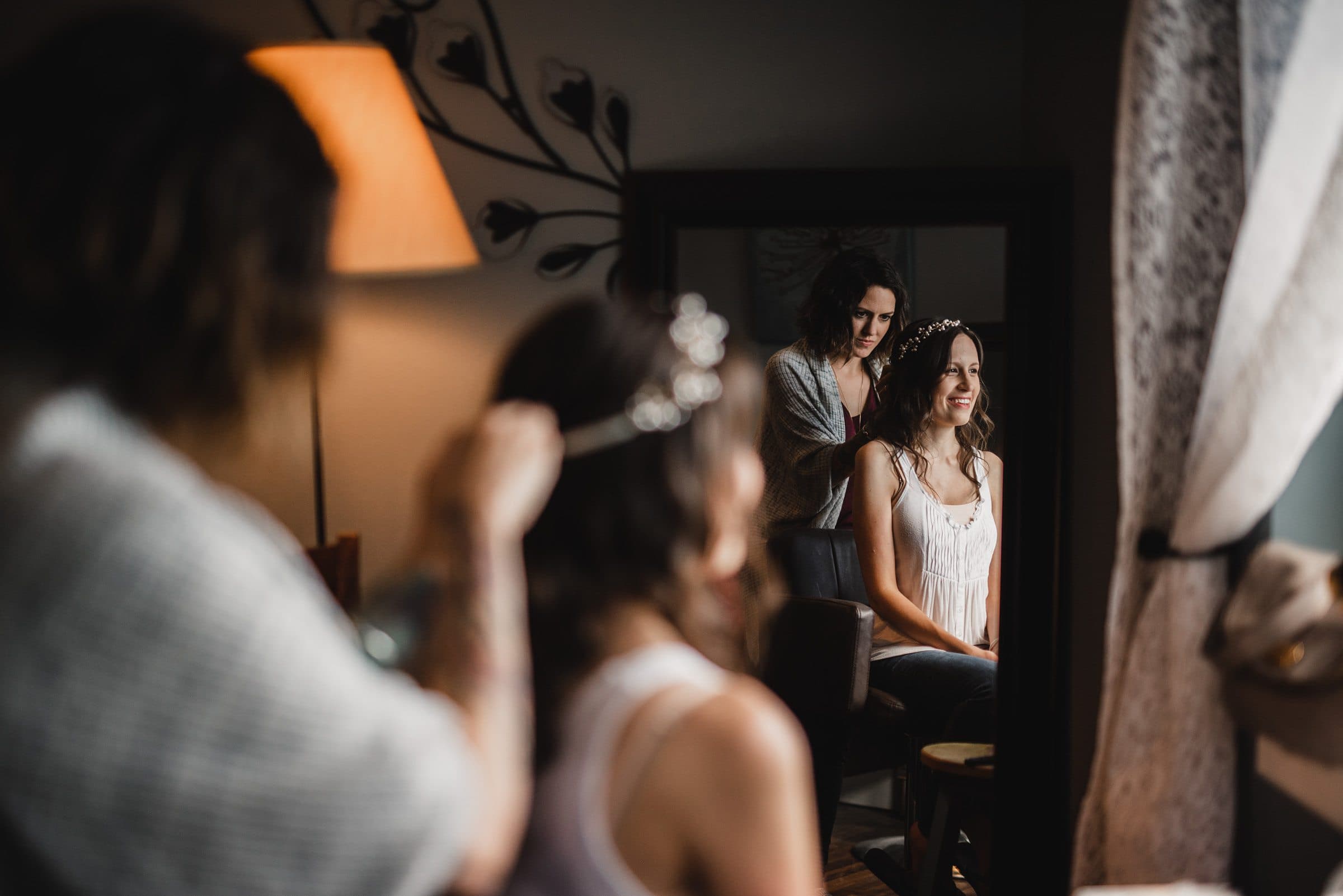 Amenities
• Concrete, outdoor dance floor w/ sting lights overhead
• Covered Pergola (Great for the first look)
• Dramatic views of Mt Hood
• Beautiful Bathrooms
• Spacious getting ready rooms
• Romantic wooded areas with hammocks
• Horse shoe pits
• Cobblestone patio perfect for the cocktail hour
• On-site gravel parking lot
• Catering facilities
• Patio Bar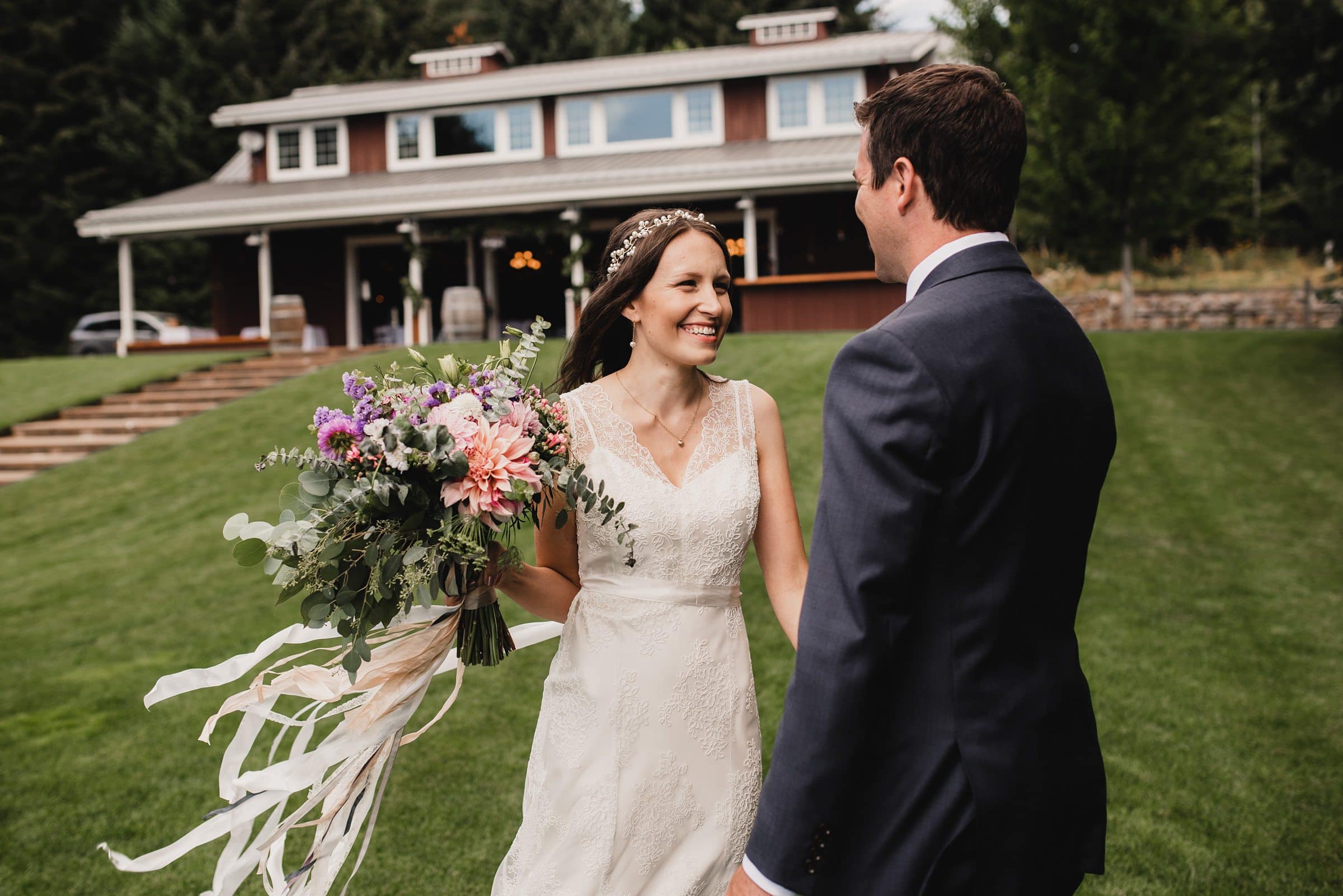 Parking/Transportation
Gorge Crest does have ample gravel parking space for all of your guests. But several wedding couples I've worked with have taken advantage of bus services that will transport guests to the venue from their hotel in Hood River. This is a great option if you have a particularly thirsty group in attendance and you want to look after their safety. And you can keep the group together for the after party at a local bar in town.
Nearby Attractions
Hood River is just a stone's throw from Gorge Crest Vineyard. So your attending family and friends will have access to the many wonderful restaurants available there during their stay.
The section of river flowing past Hood River is known for its wind surfing in the summertime. Head on down to the Hood River Event site to watch dozens of wind surfers zipping up and down river.
Many hiking opportunities are available along the Columbia River Gorge. If you're interested in a short hike with a great payoff then Spirit Falls might be the ticket. It's only about 20 minutes from Hood River. While it can be a bit steep and slippery, the out-and-back trail is only about a mile, and at the end you're treated to a gorgeous, wide waterfall.
For those looking for a challenging hike with one of the best views in the Gorge then you can't beat Dog Mountain. Also, only about twenty minutes from Hood River, you'll have to conquer just under 3000 feet of elevation gain in about 3.5 miles, but once at the top you have sweeping views of the Columbia River Gorge.
Hood River is also the access point to the Fruit Loop, which consists of numerous vineyards throughout the valley. Find a nearby winery and sample some vino.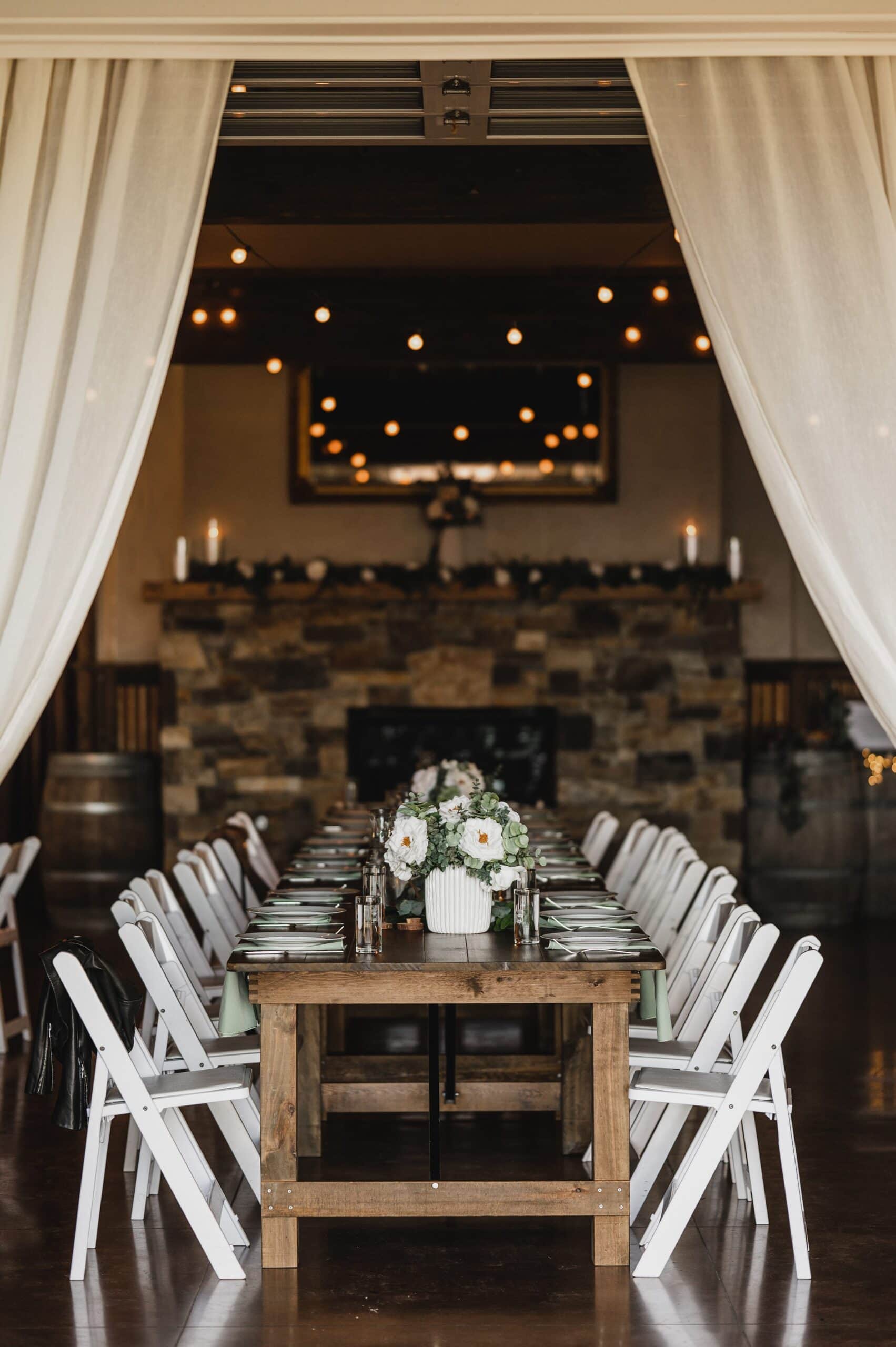 Photo Opportunities
From a photographic perspective, Gorge Crest has many portrait opportunities clustered in close proximity. The barn itself can be a wonderful backdrop. But the wooded areas, hammocks, pergola, vineyards, and views of Mt Hood all provide opportunities for creativity that should not leave any photographer wanting. In the event of rain, there is a covered patio with good views, and the upstairs rooms have large windows that can provide beautiful light in a pinch.

Outdoor Dancefloor
The outdoor dance floor at Gorge Crest Vineyards is awesome. Located just down the sloped lawn from the barn, the dance floor is crisscrossed overhead with mood-setting, warm strung lights. It has ample space, and if you have a particularly large wedding then people can freely spill out onto the lawn and frolic to their hearts content.
It's also a very nice distance from the barn itself. Along with guests transitioning from the ceremony location to the barn for cocktail hour and dinner, the dance floor feels like another destination as guests flow through the day. While everything is close together, you're never stuck in one spot for too long, which adds variety to the day. The distance between the dancefloor and the barn is also nice for guests who wish to casually hang out and chat where they can better hear each other while watching the mayhem on the dancefloor from a comfortable distance.
Address And Contact Information
Website: https://www.gorgecrest.com.
Address:
341 Kollock-Knapp Road
Underwood, WA 98651
Address And Contact Information
Website: https://www.gorgecrest.com.
Address:
341 Kollock-Knapp Road
Underwood, WA 98651