Last month, I was approached by Nadia Ly of Creations By Ly to collaborate on a styled wedding shoot out in Newberg, Oregon, alongside videographer Caleb O'Halloran of NW Creatives. Nadia was the planner at a couple weddings I had shot in the past and she was so easy to work with and did such a lovely job with the decorations that I was excited to jump on board her project. What she came up with was absolutely gorgeous. The shooting location she chose was out at a private lake in a shallow valley in the rolling hills of wine country. A couple idyllic docks floated on the ripply water, and the shore was encircled by tall reeds that swayed in the wind.
The theme for the shoot centered around the copper metal that was incorporated into the dinnerware and the colors in the natural environment. Nadia chose a beautiful, non-traditional green wedding dress known as Valetta by Elizabeth Dye that complemented our surroundings perfectly. While I love a well-designed white dress, I'm personally a pretty non-traditional kind of guy so I really enjoyed this touch, and I think that choosing a dress color can give brides a whole world of possibilities to define their unique style, which can be used to enhance their overall wedding design.
We also had several other vendors that were generous enough to contribute to our shoot including French Lilac Co., which provide the elegant floral design, The Party Place, which provided the decoration rentals, and Lux Sucre Desserts, which provided the delicious cake!
And I can't forget to give a special thanks to our wonderful models, Jen and Nick. They've been married for over a decade and they were as cuddly as two newlyweds on their wedding day and a joy to photograph! — KC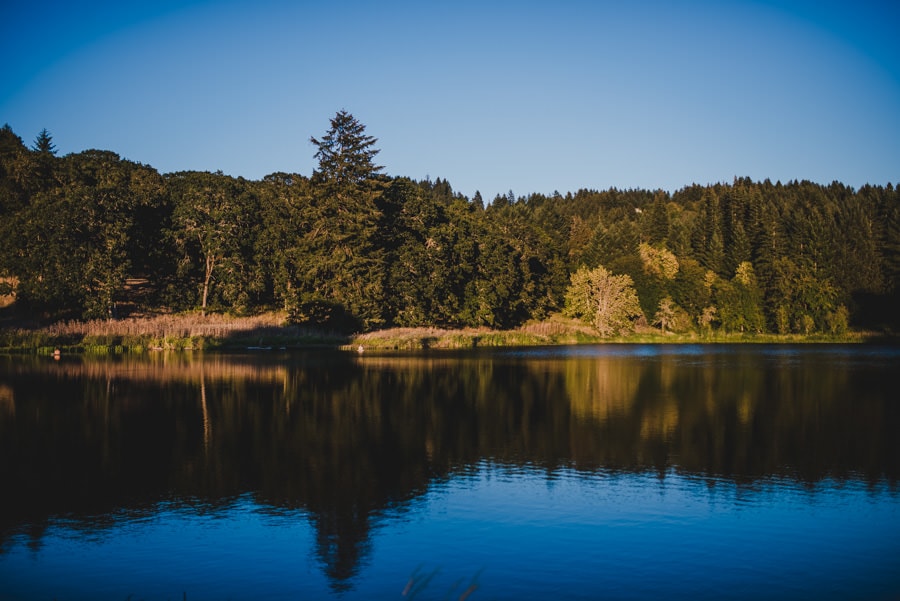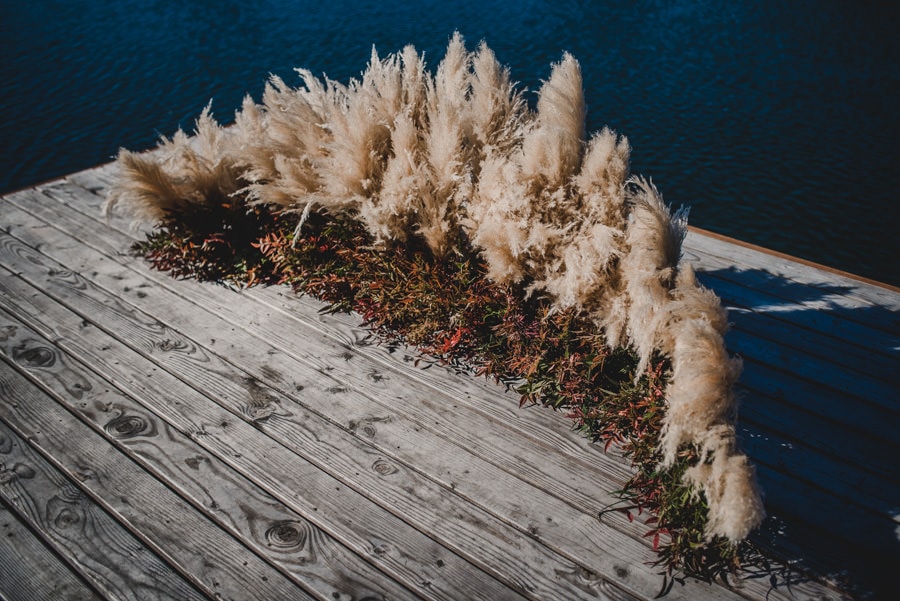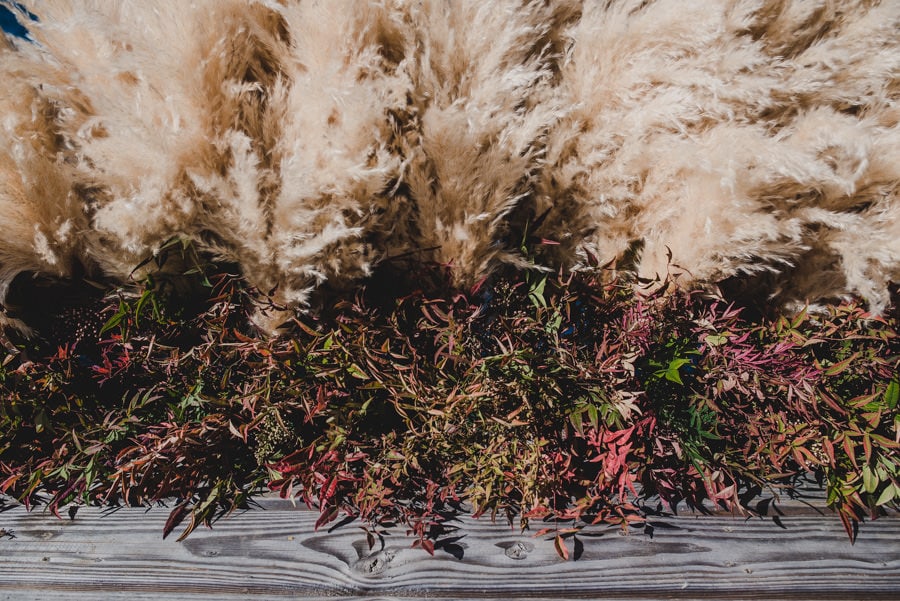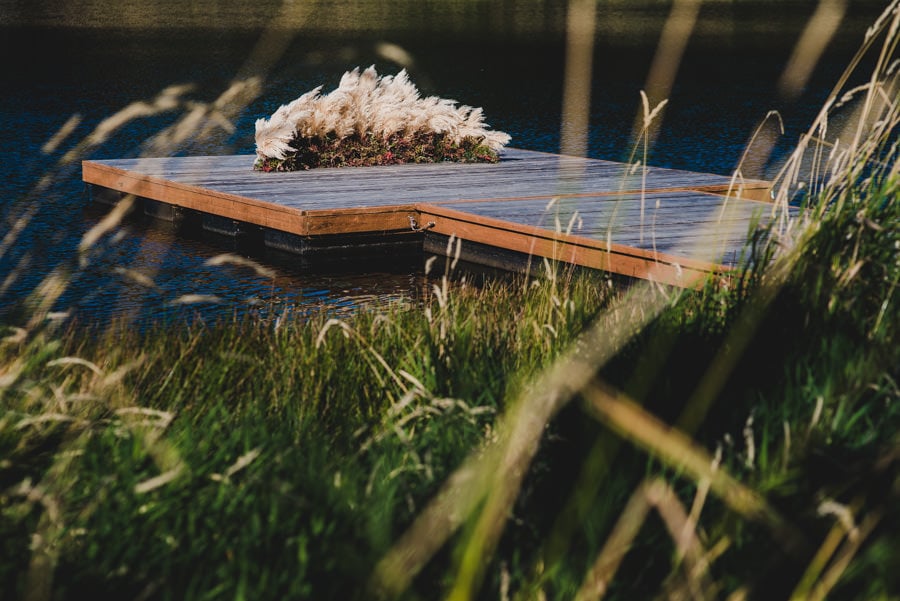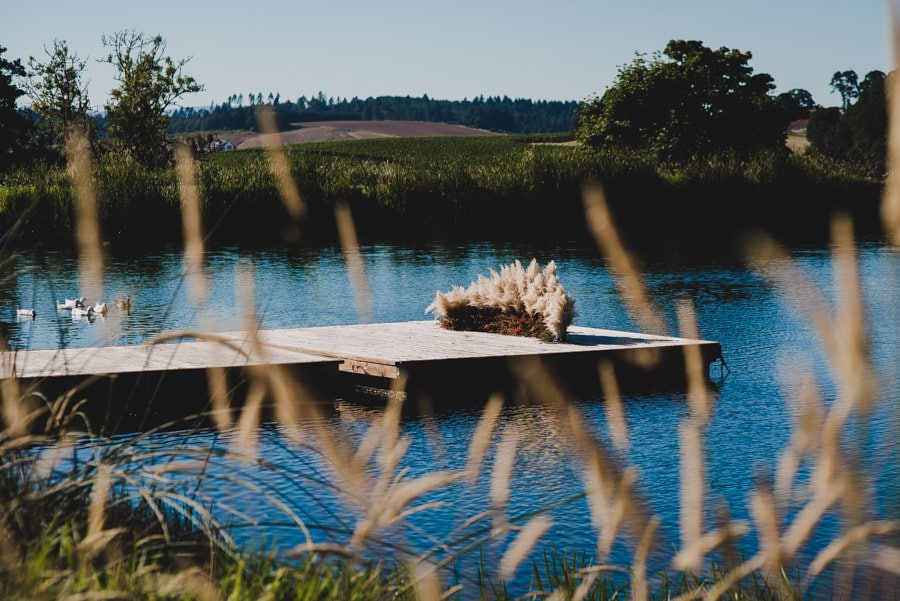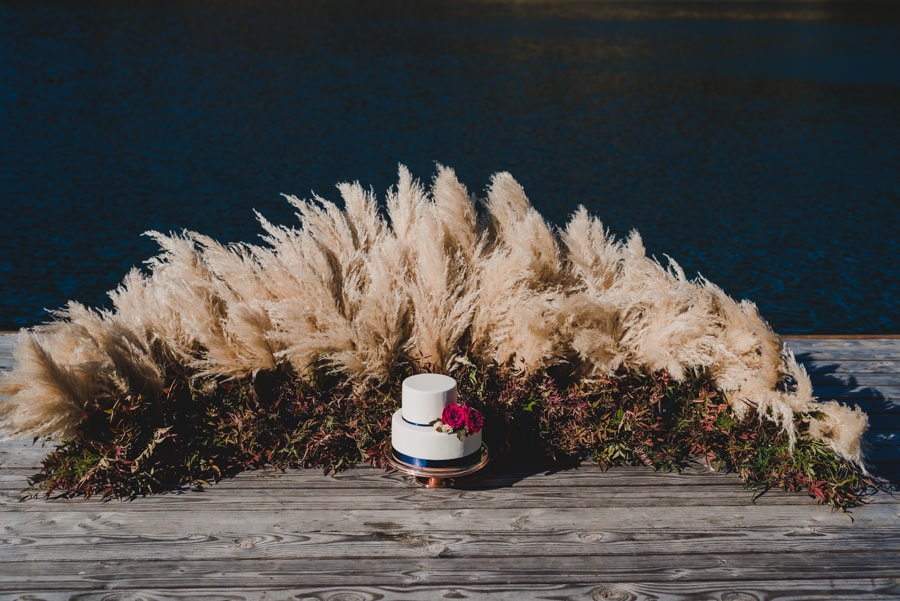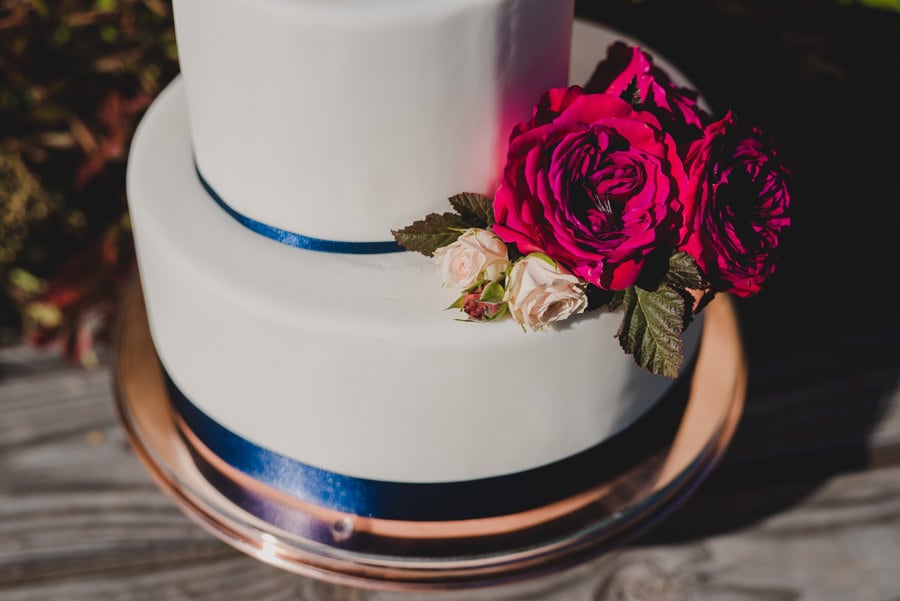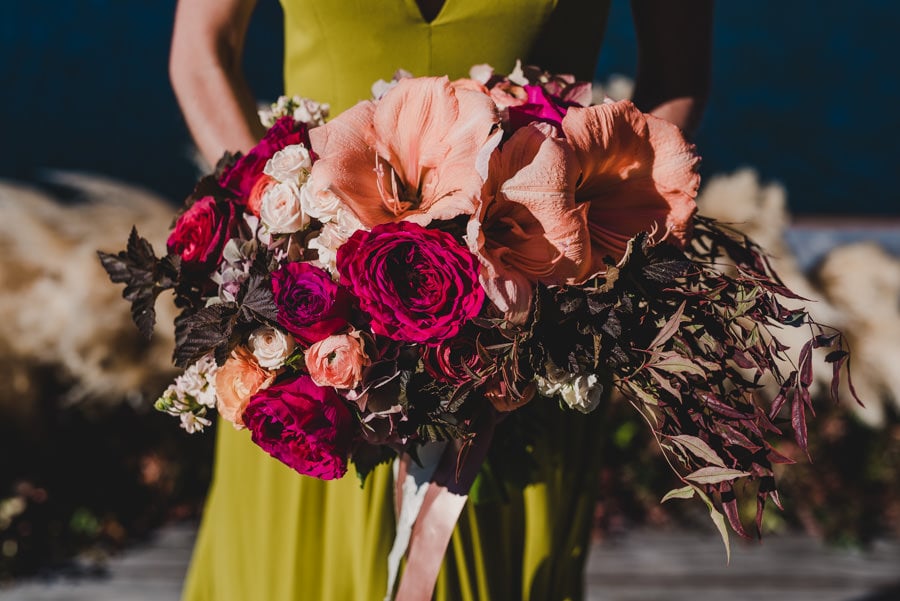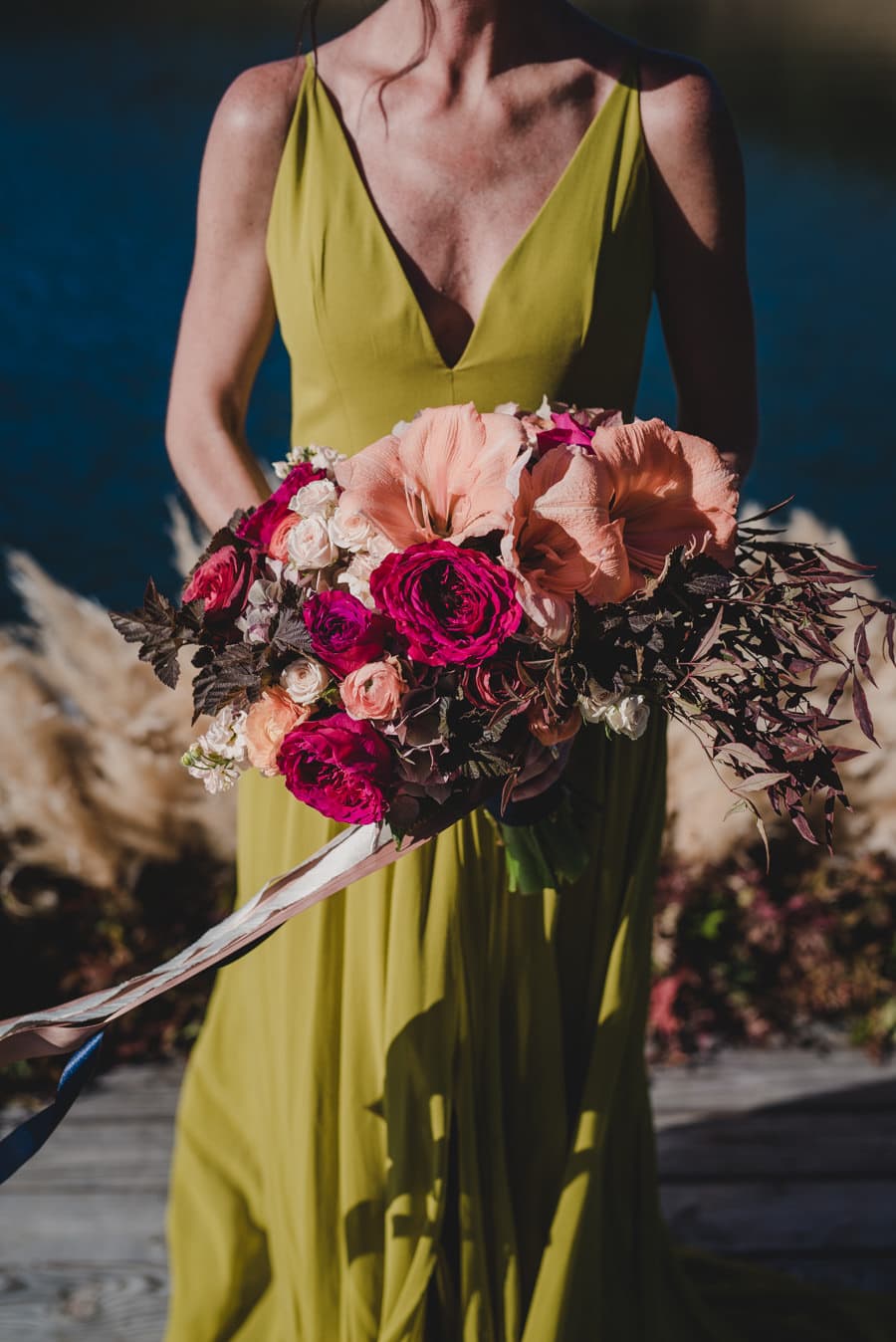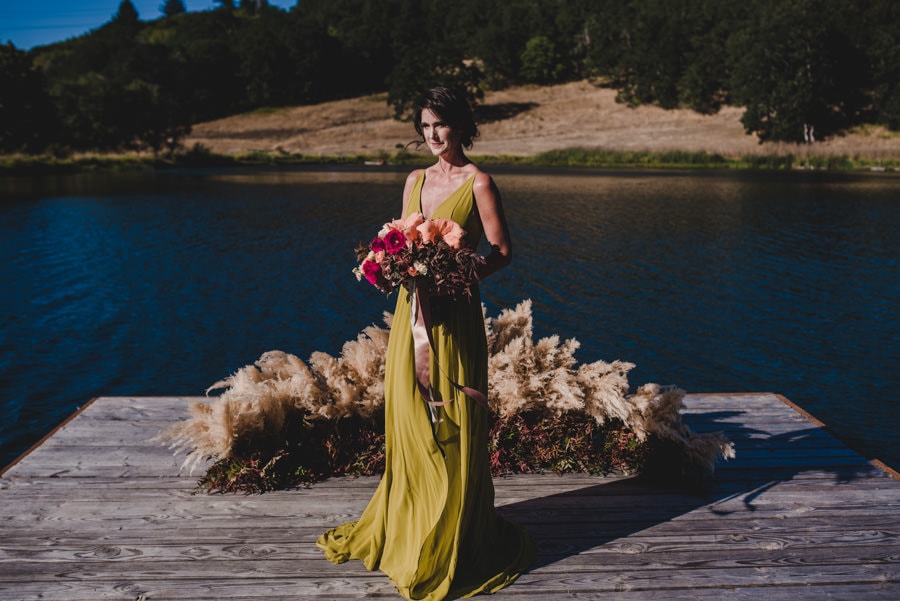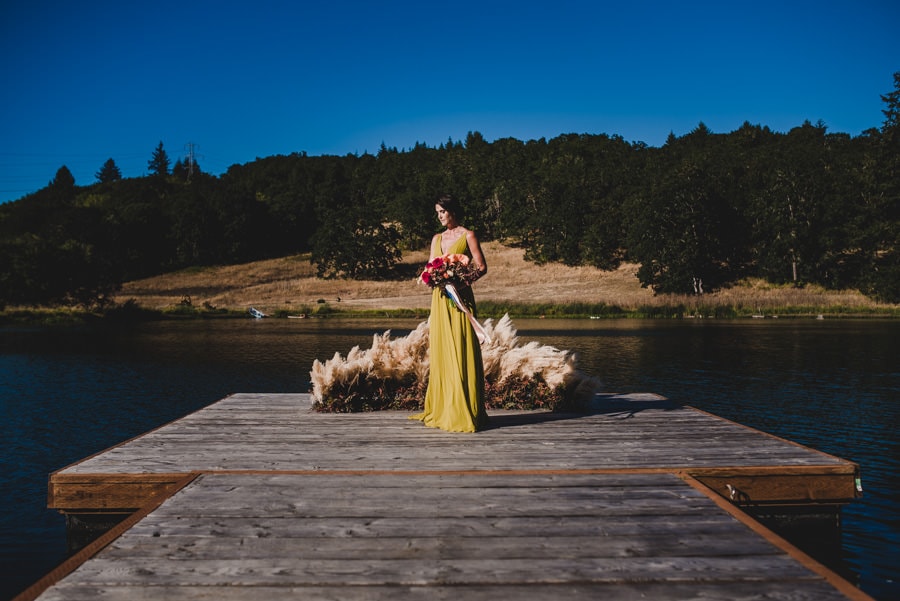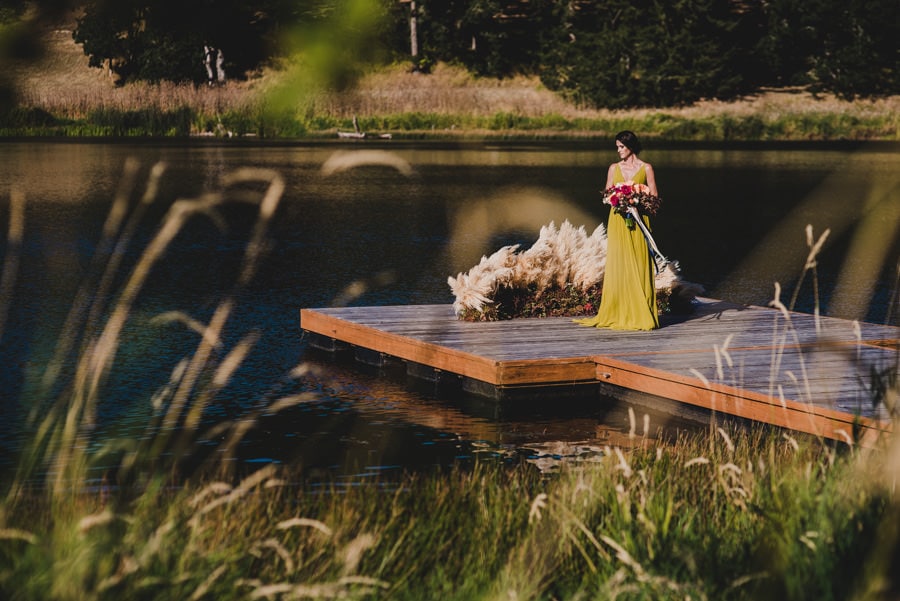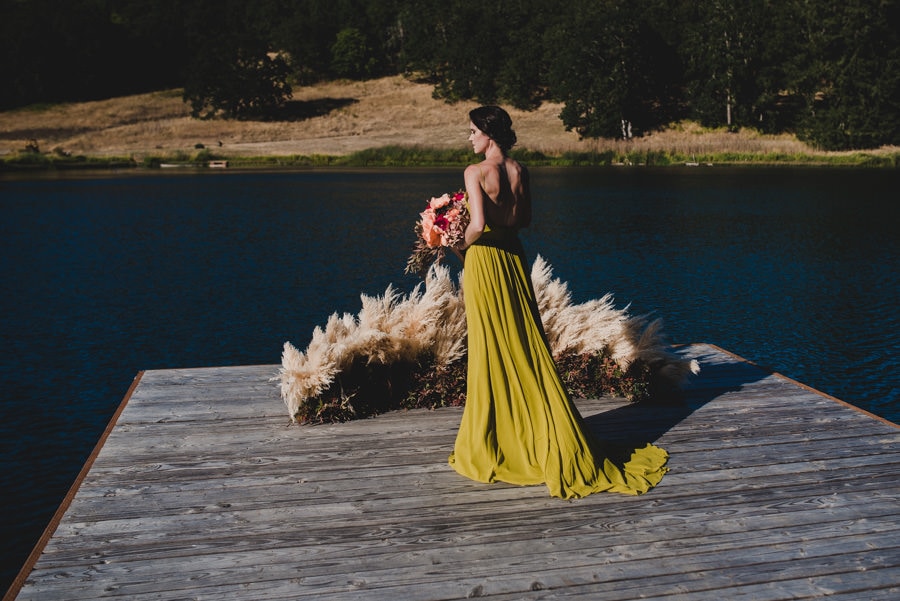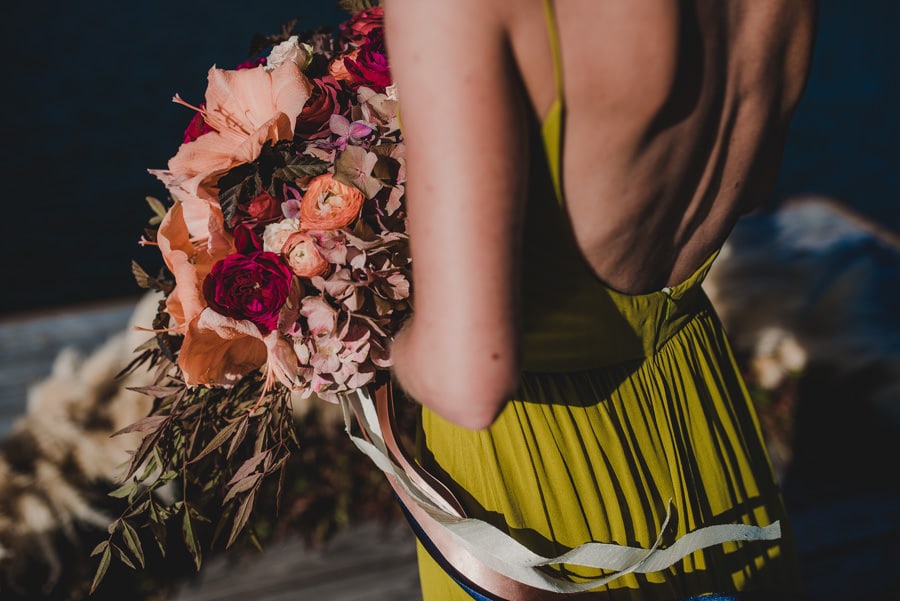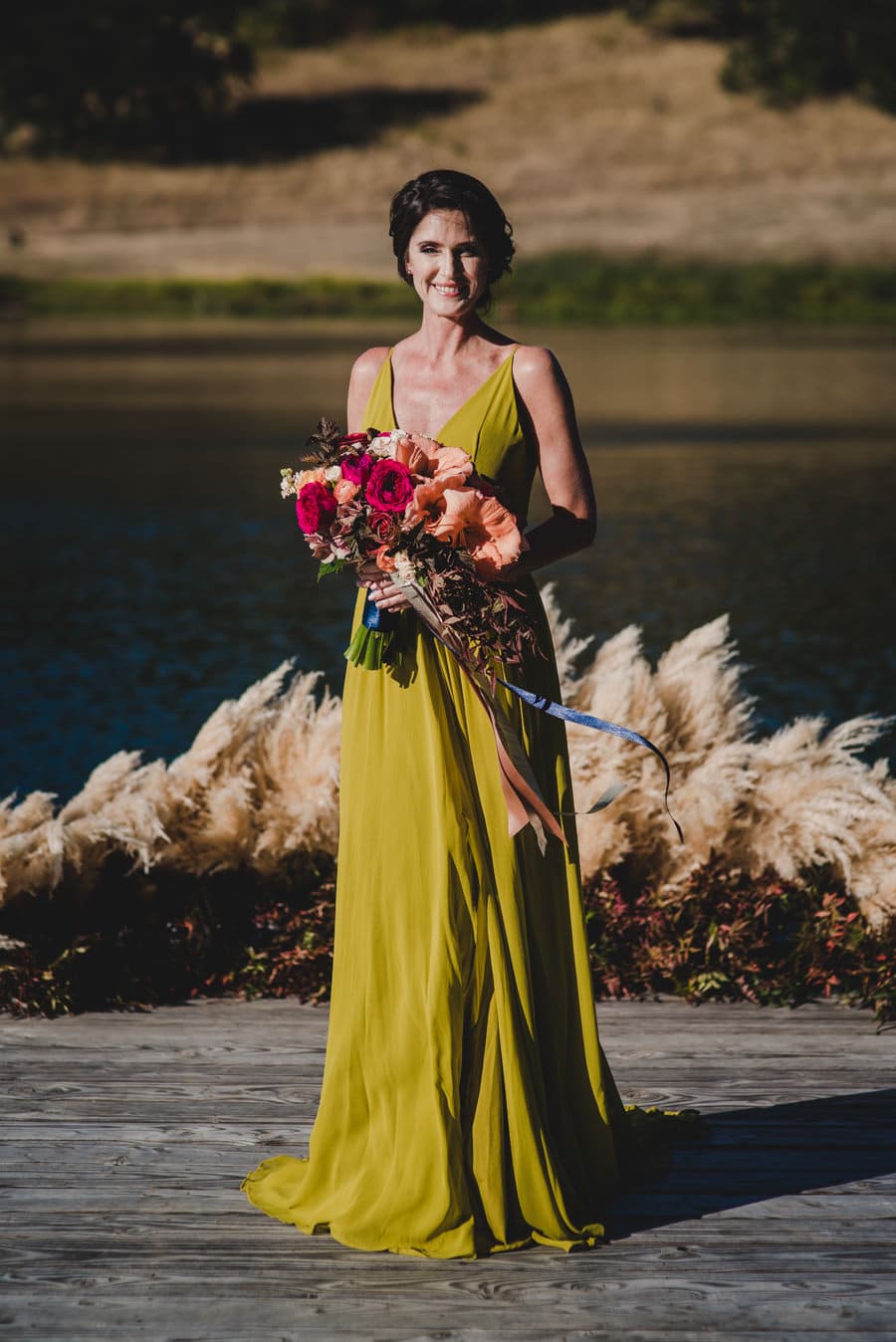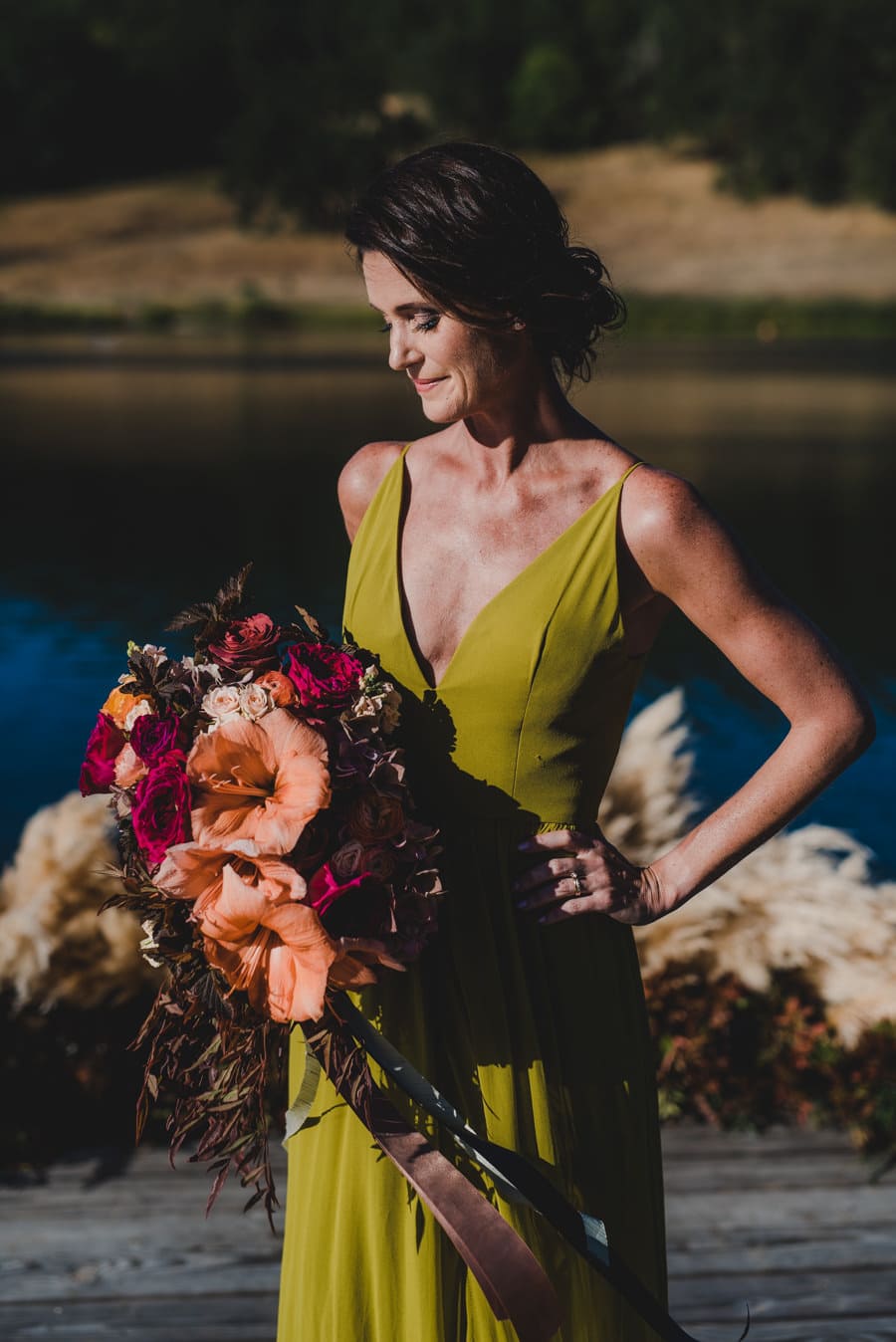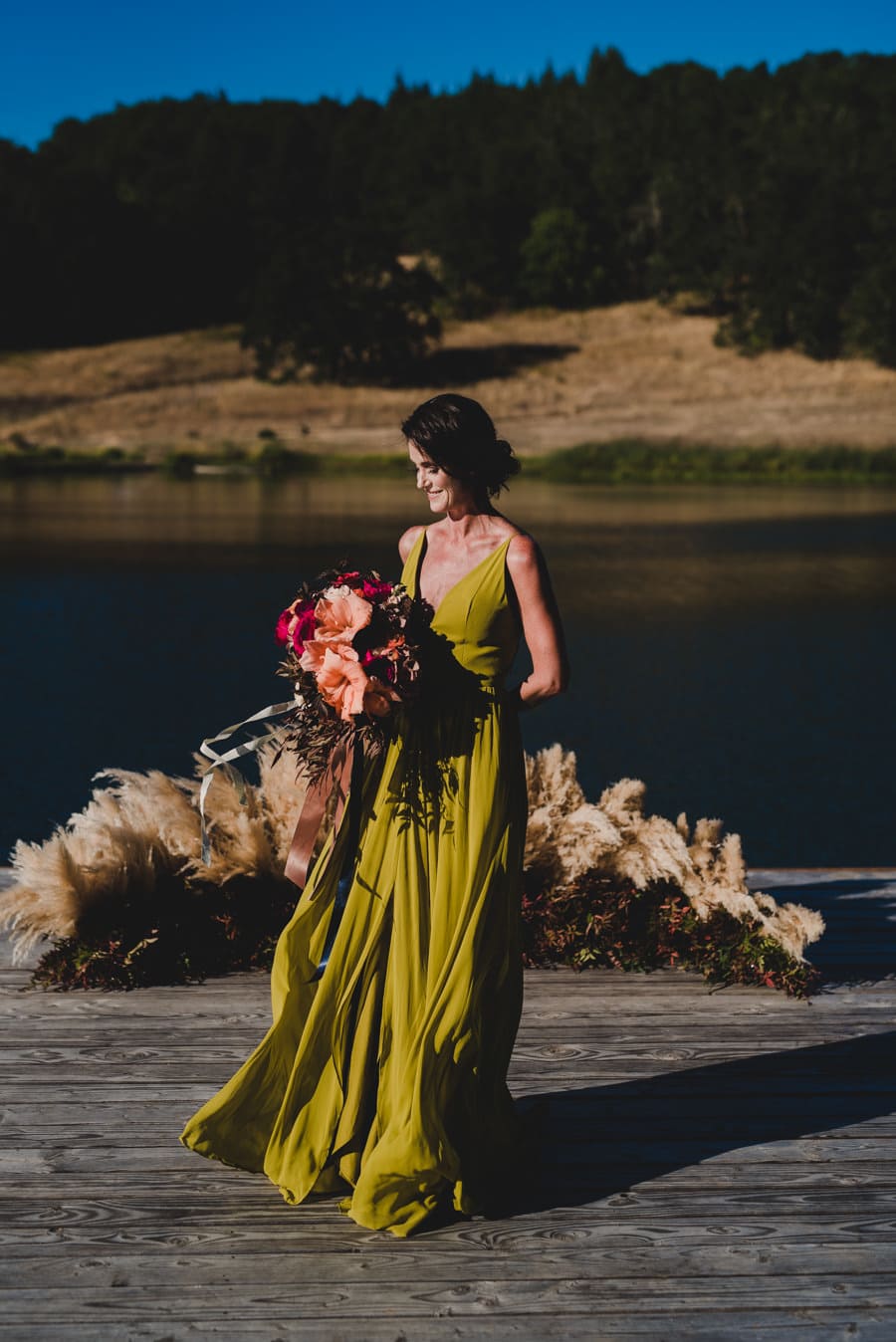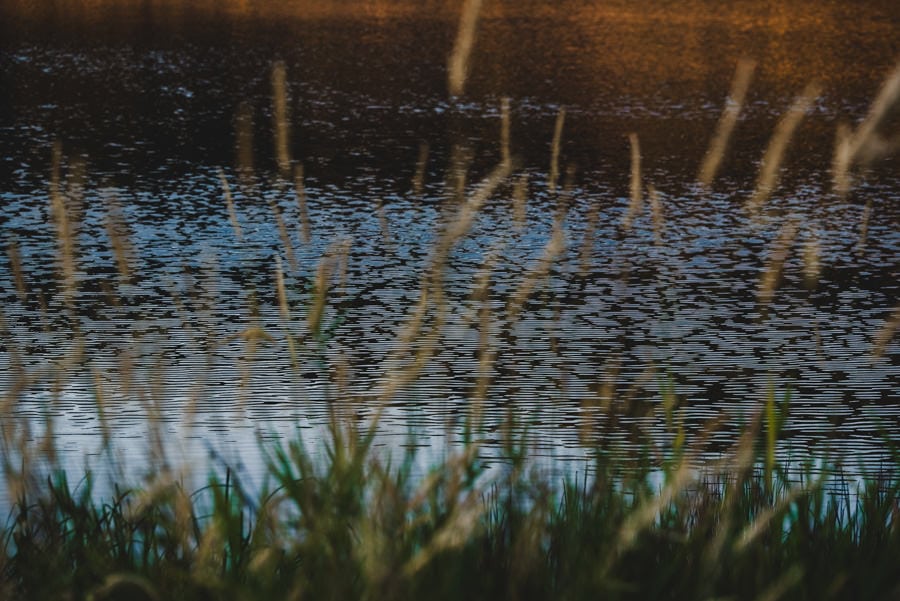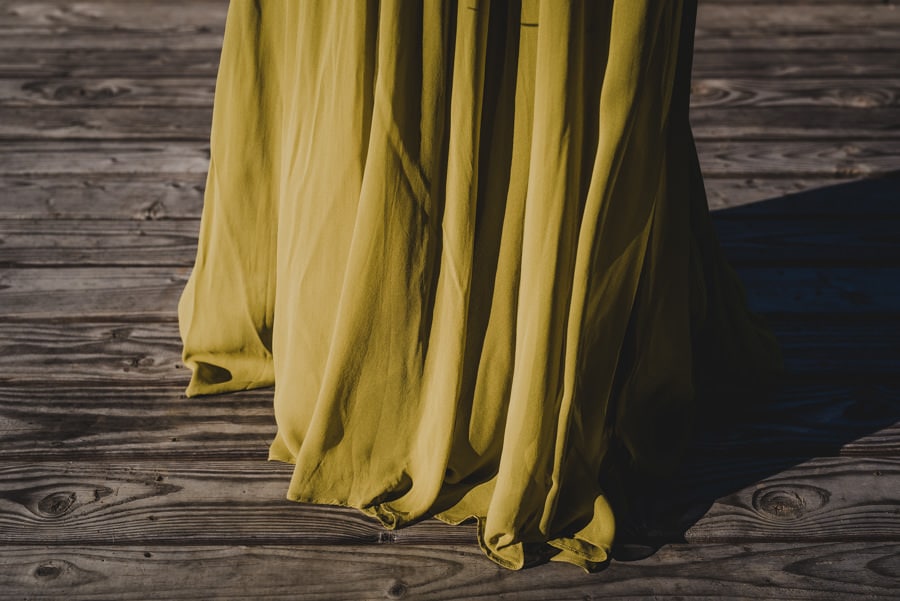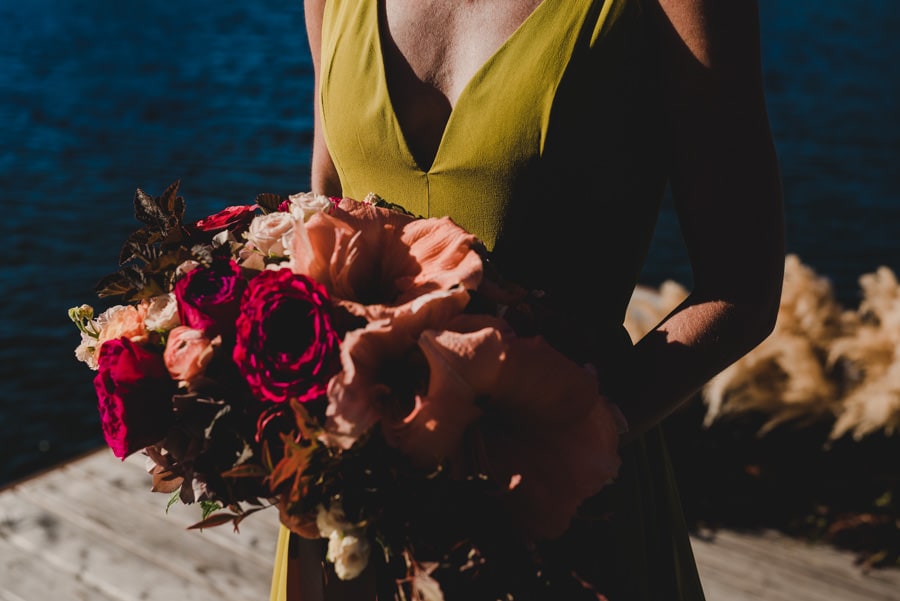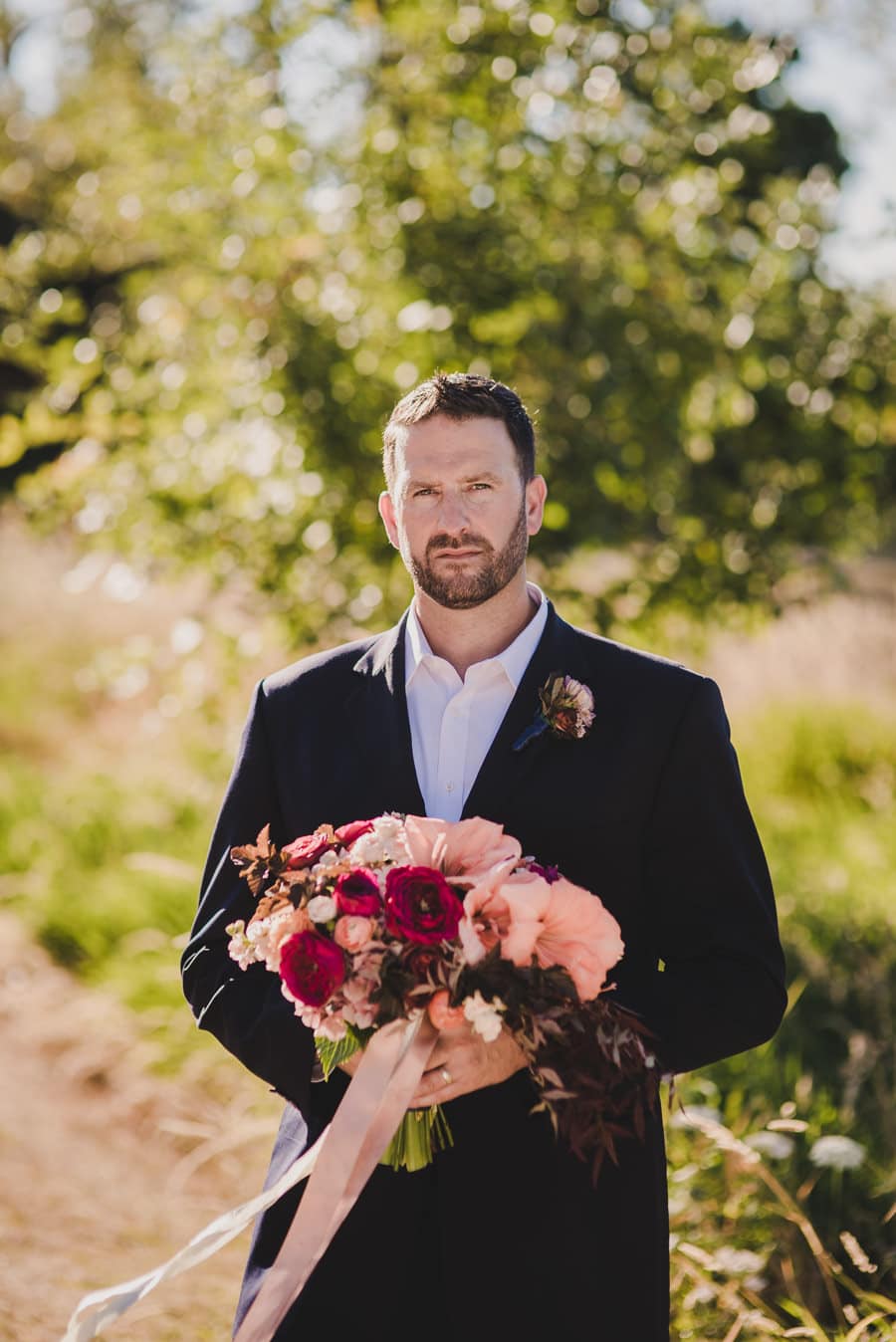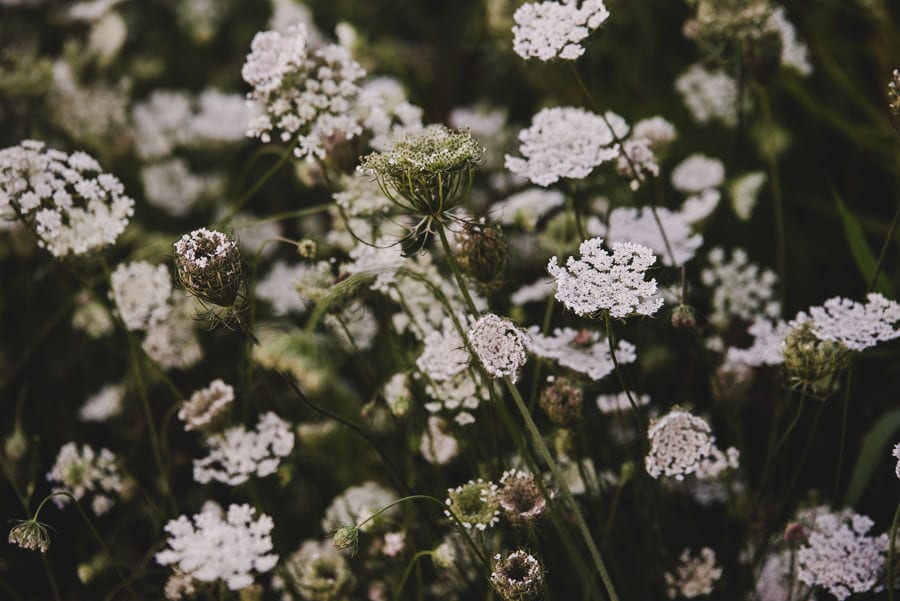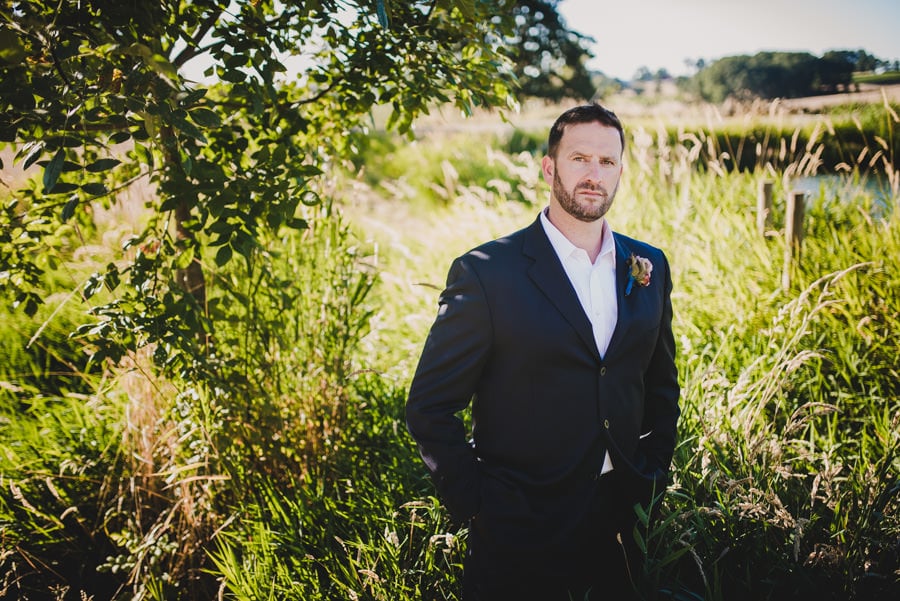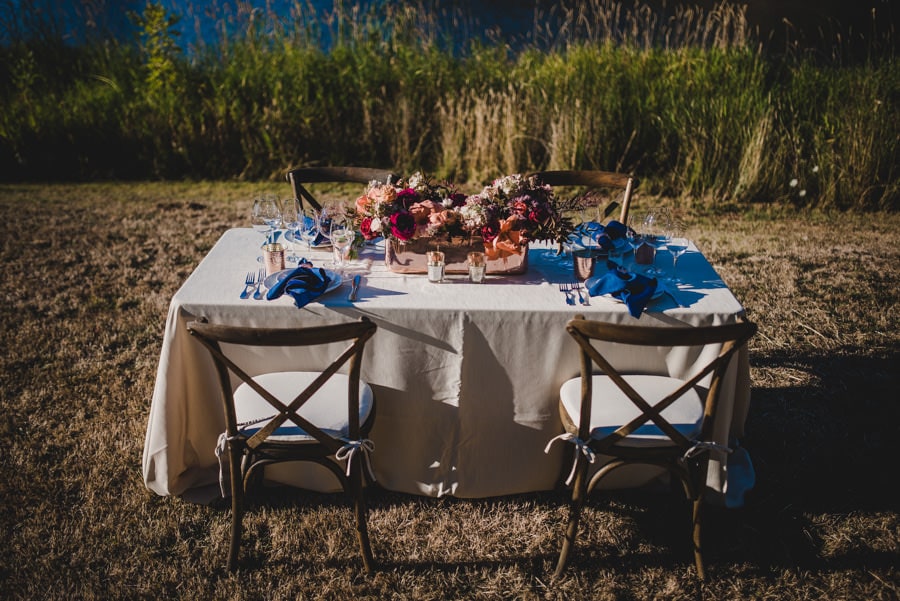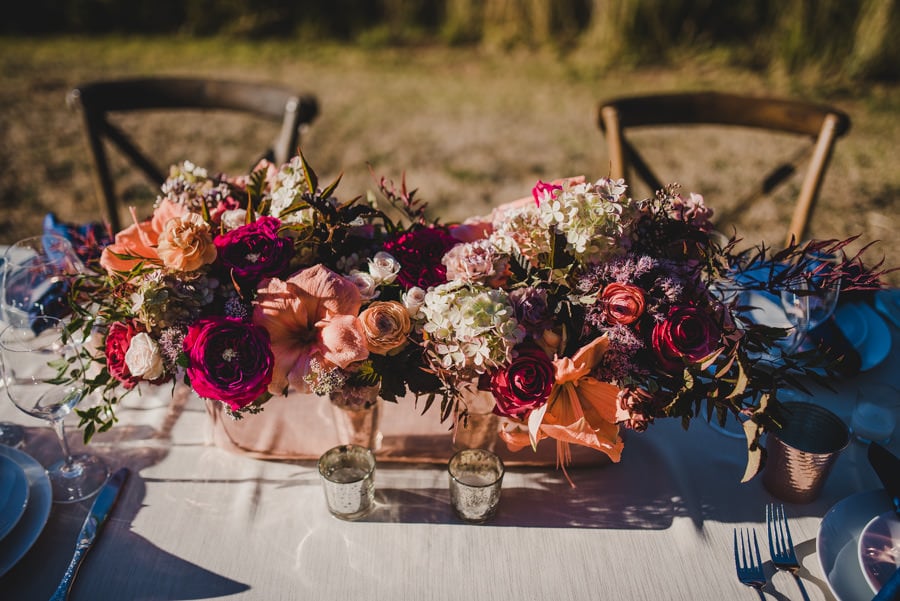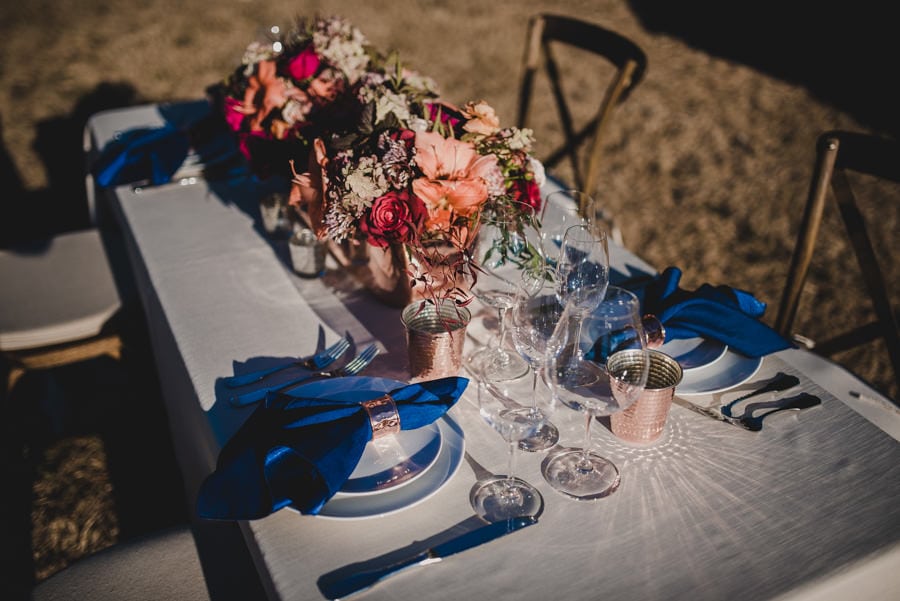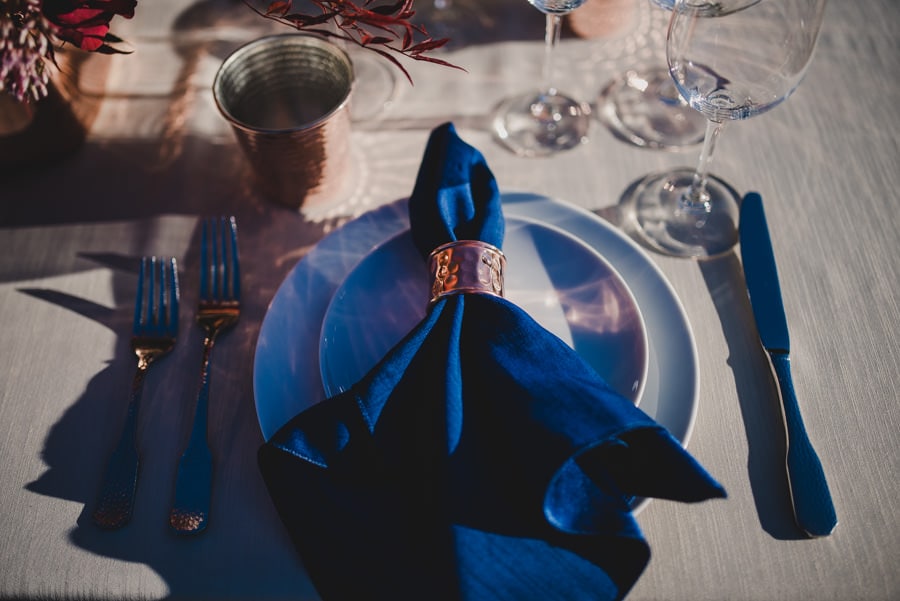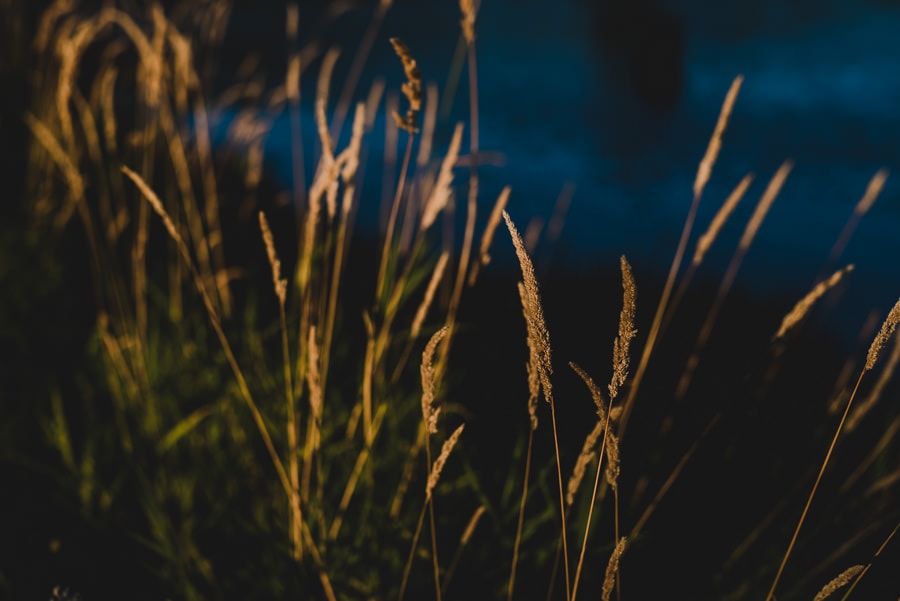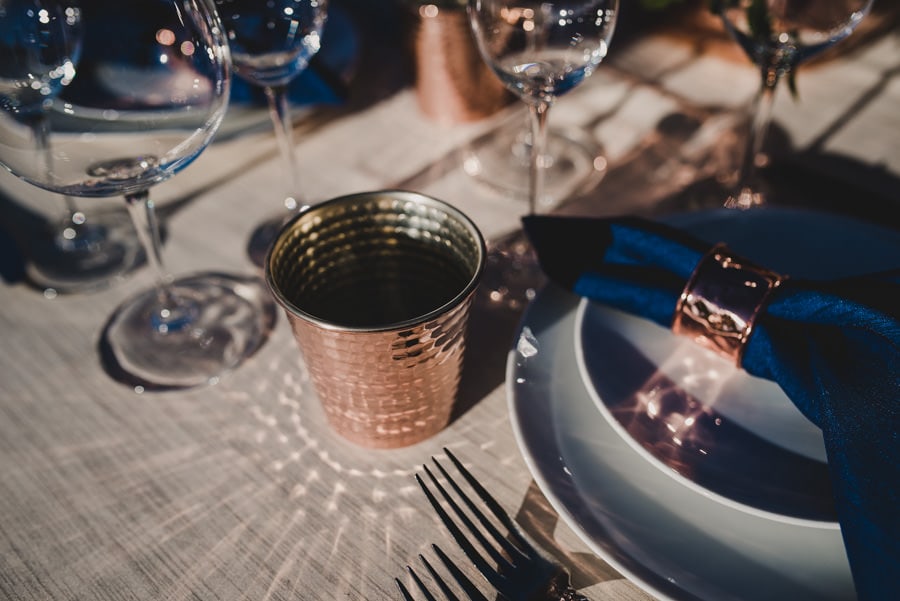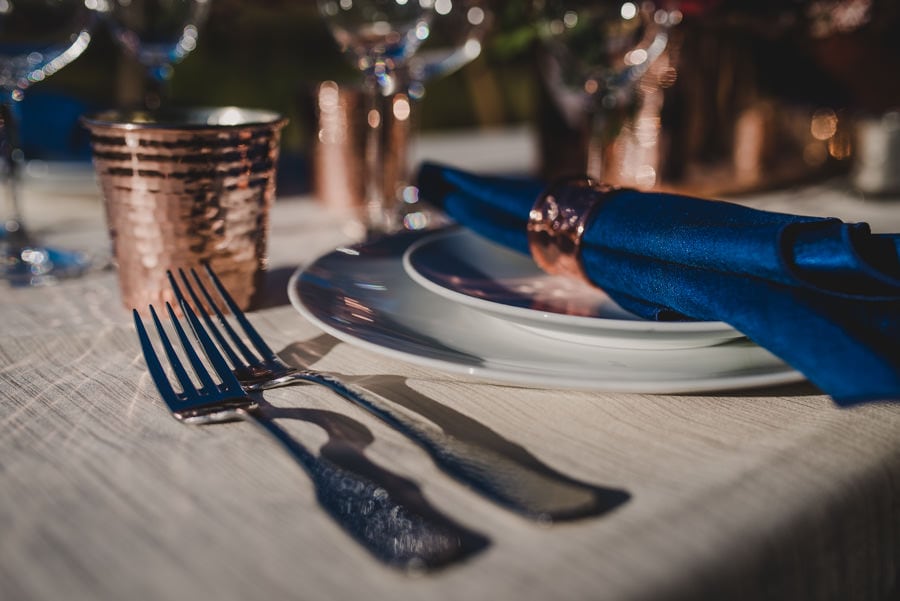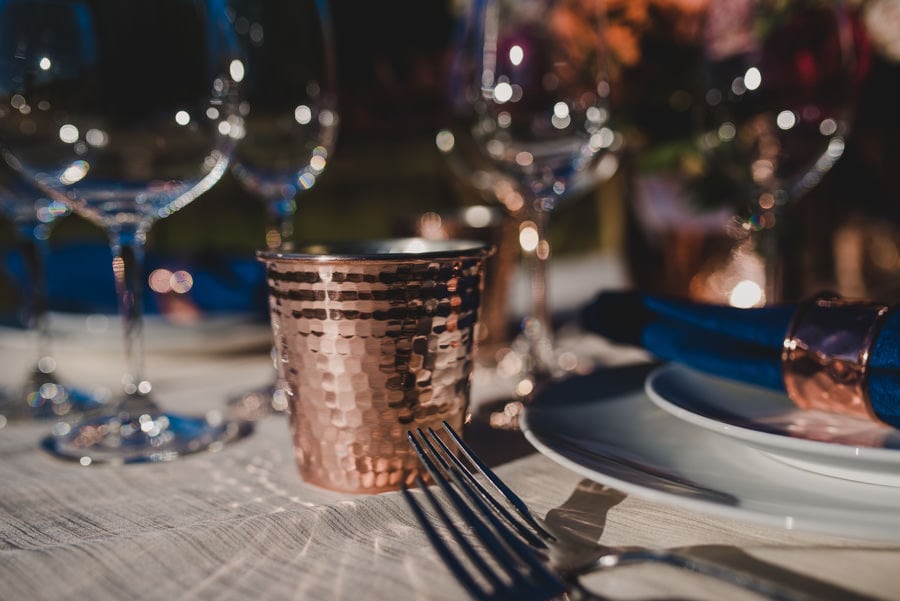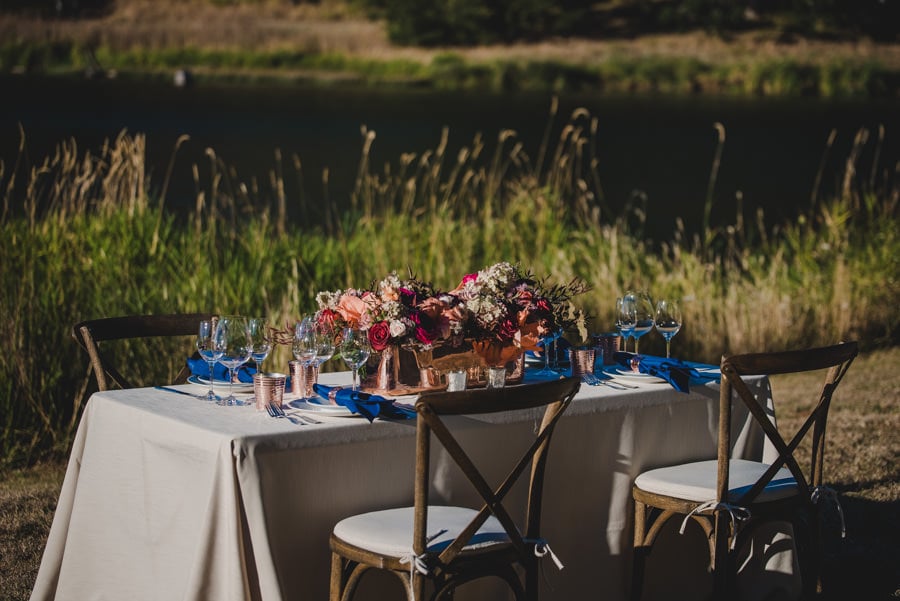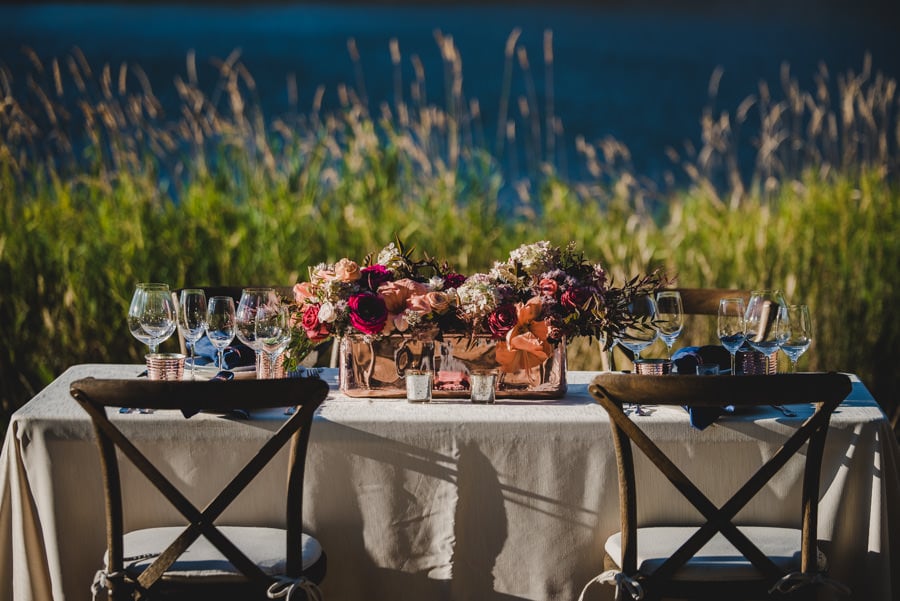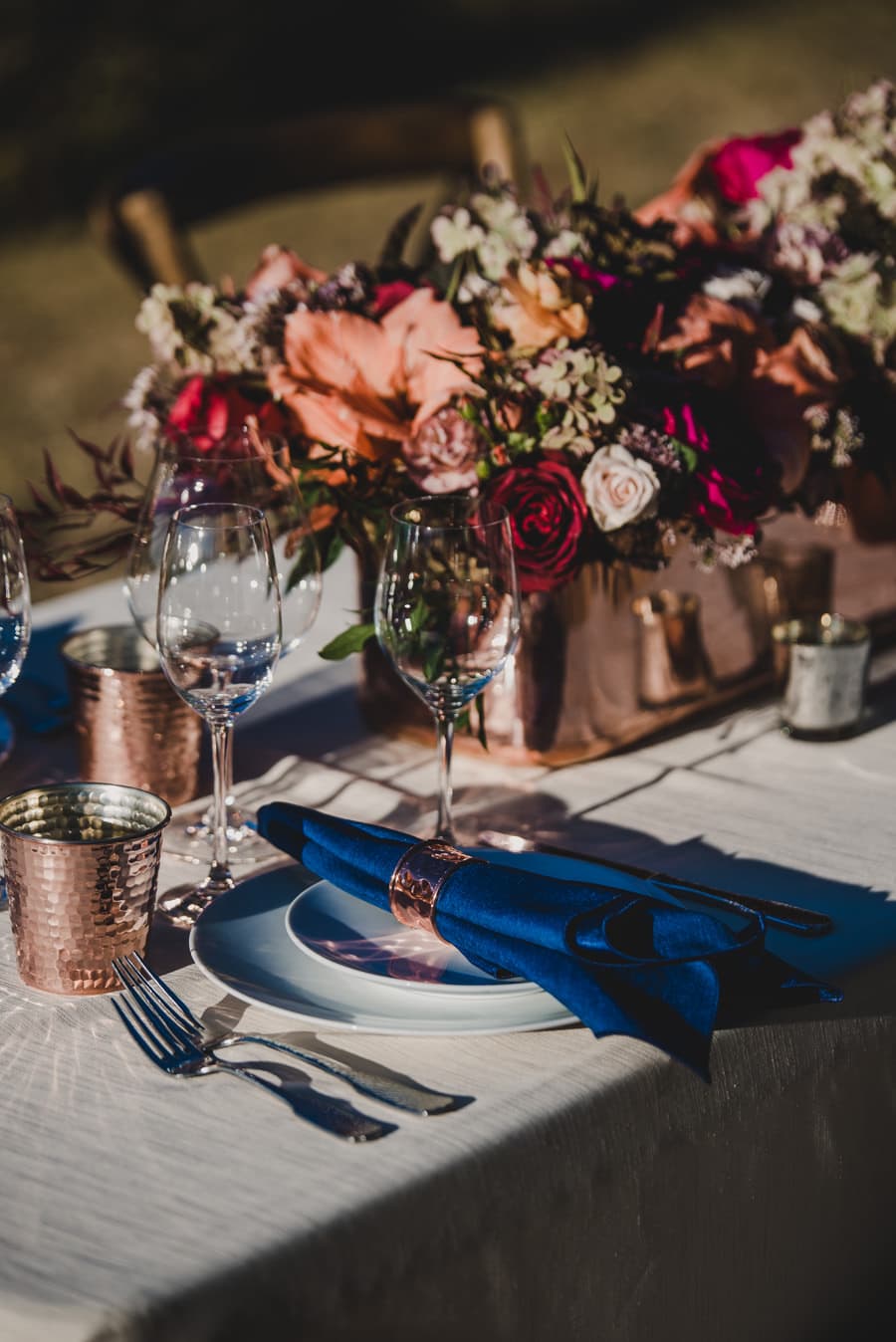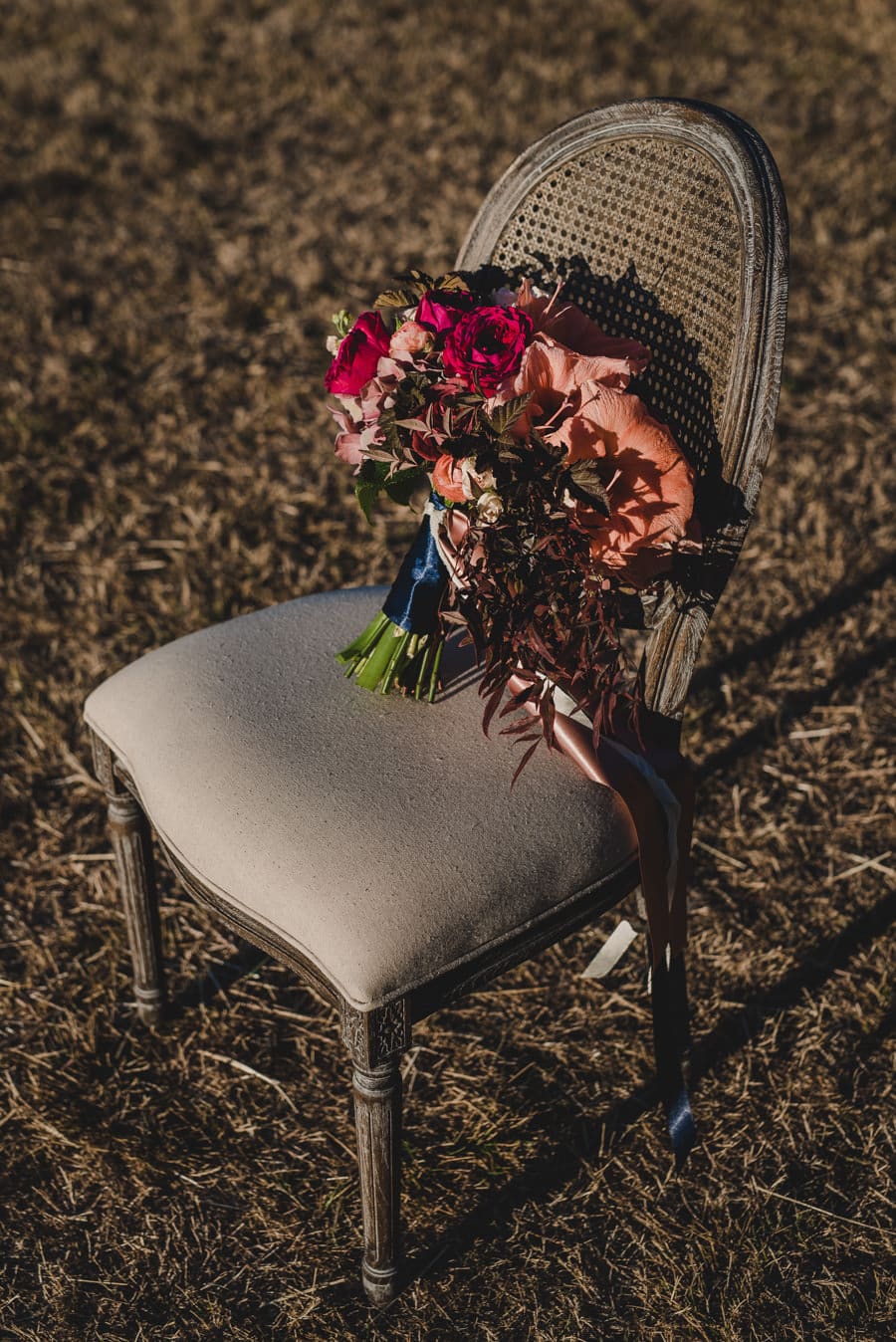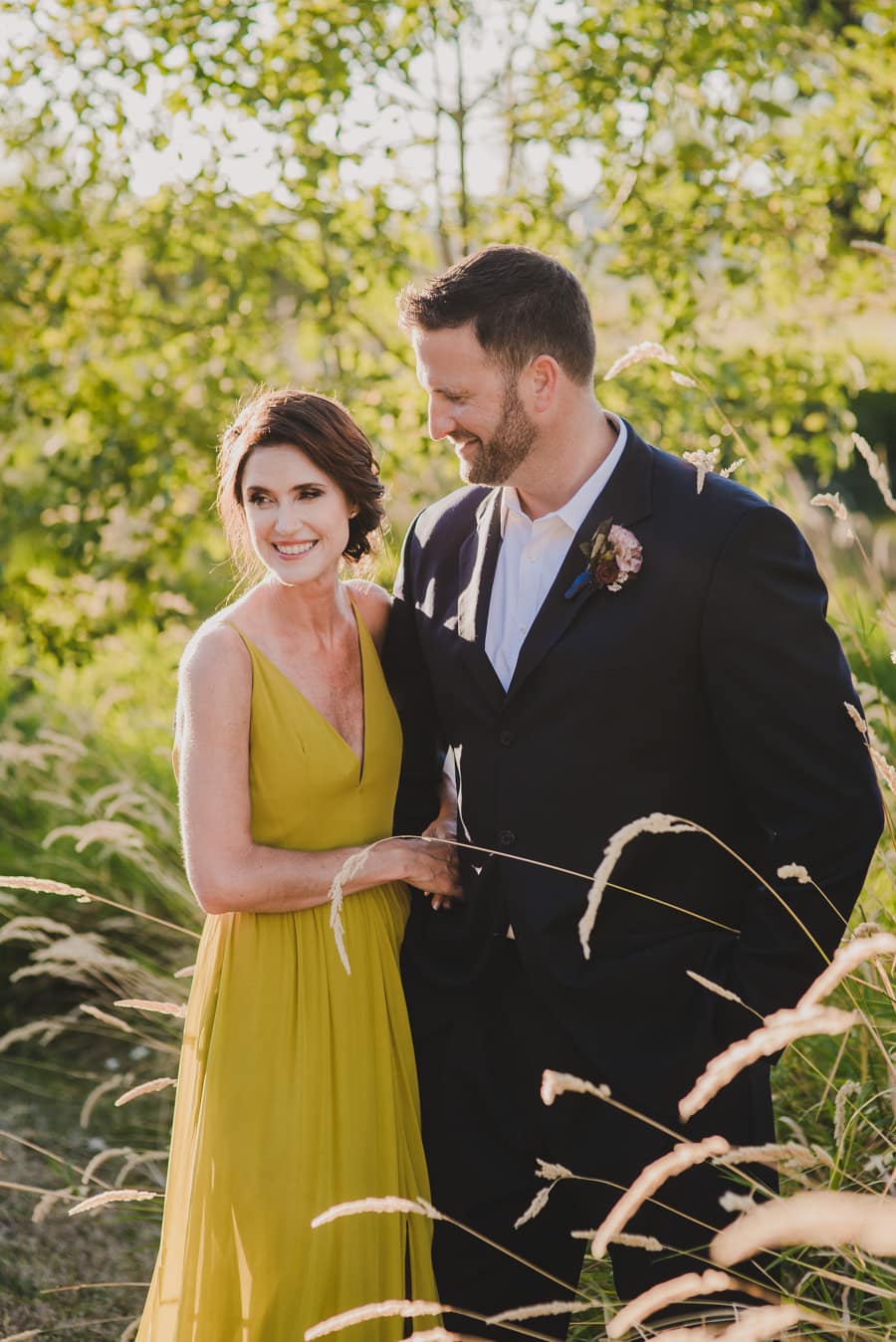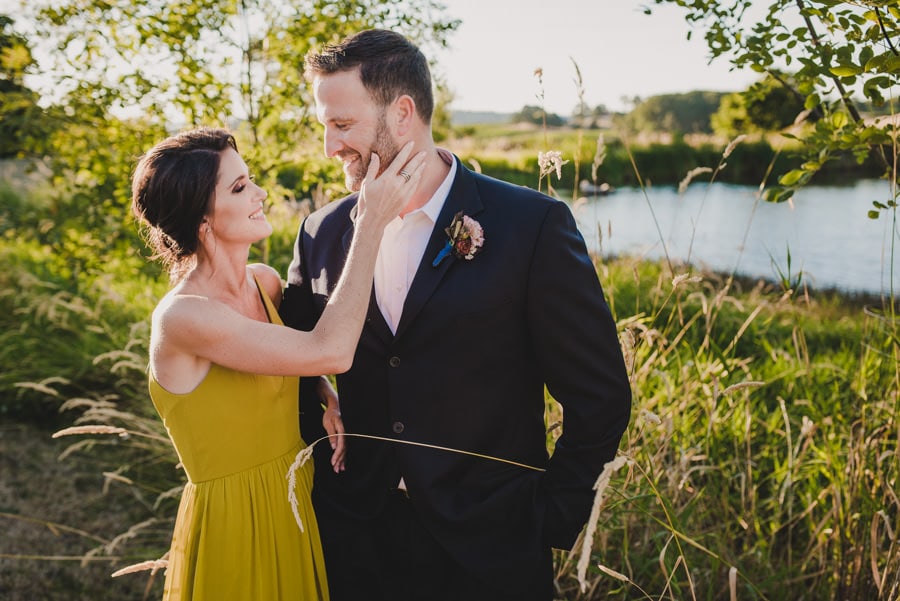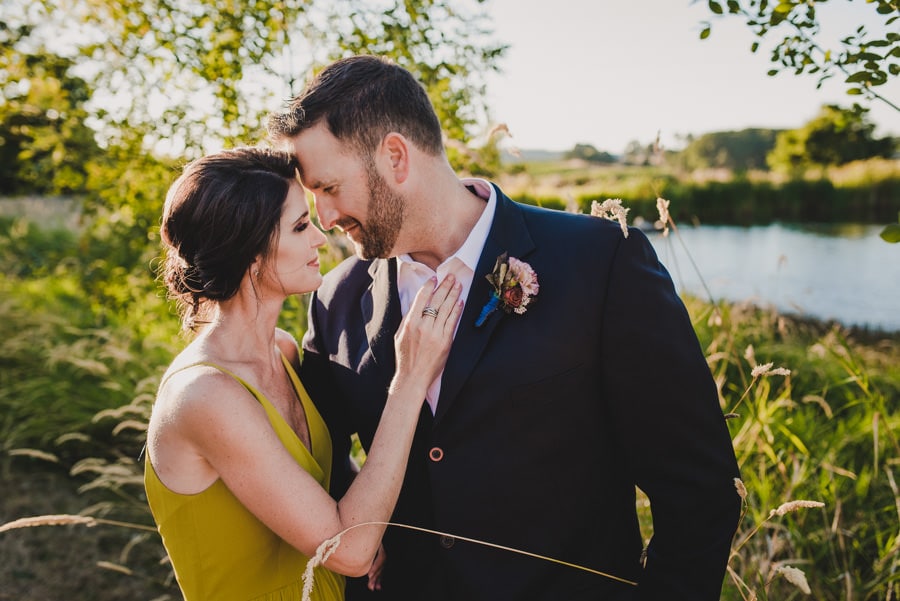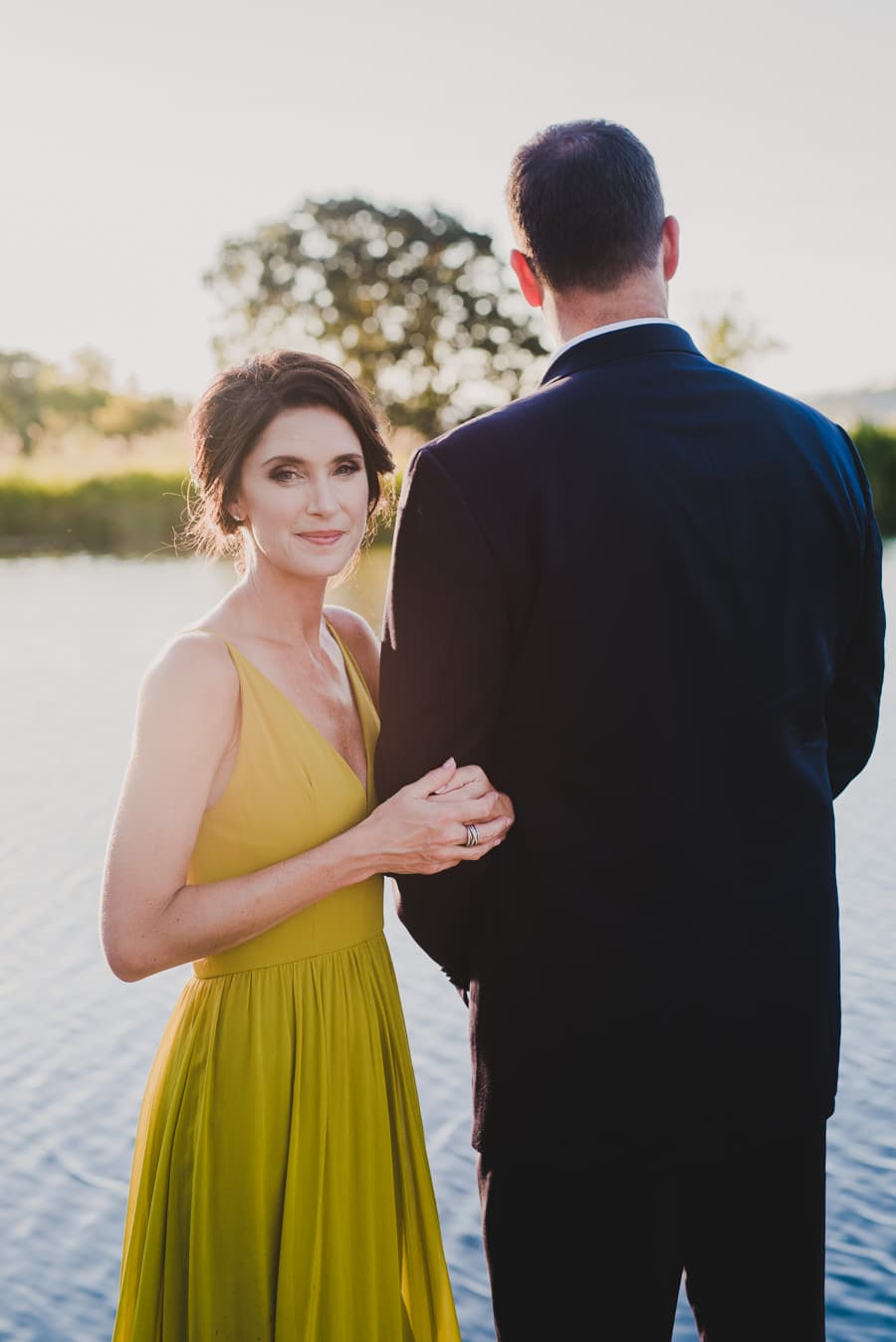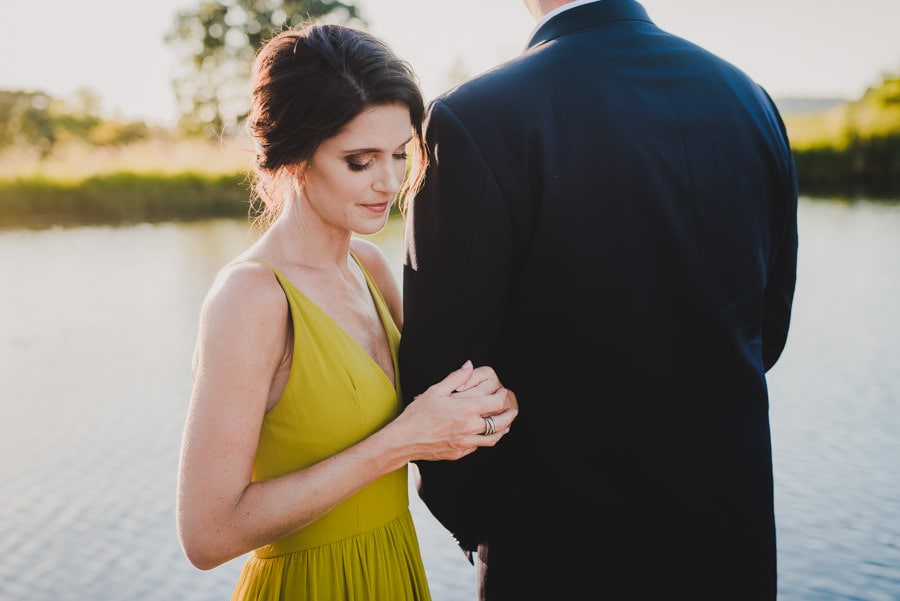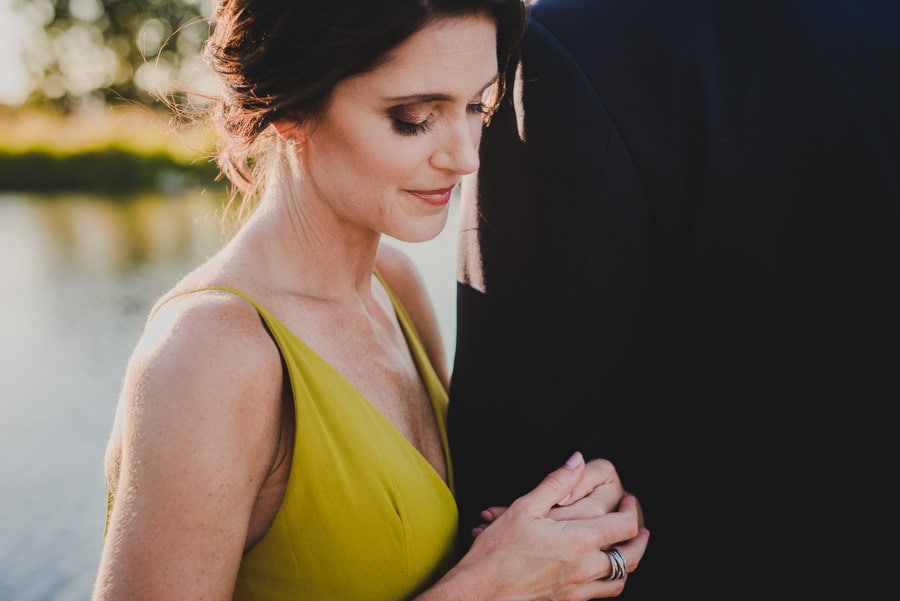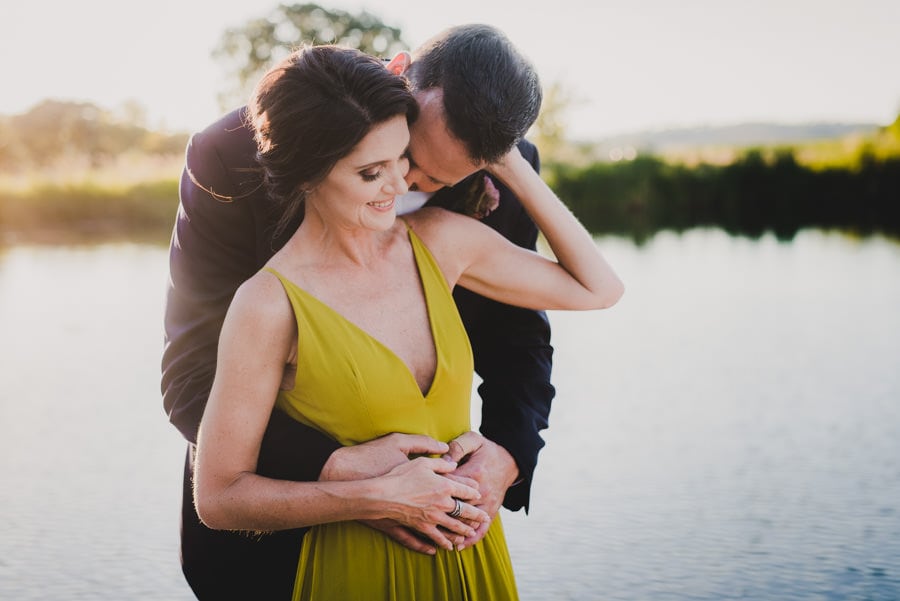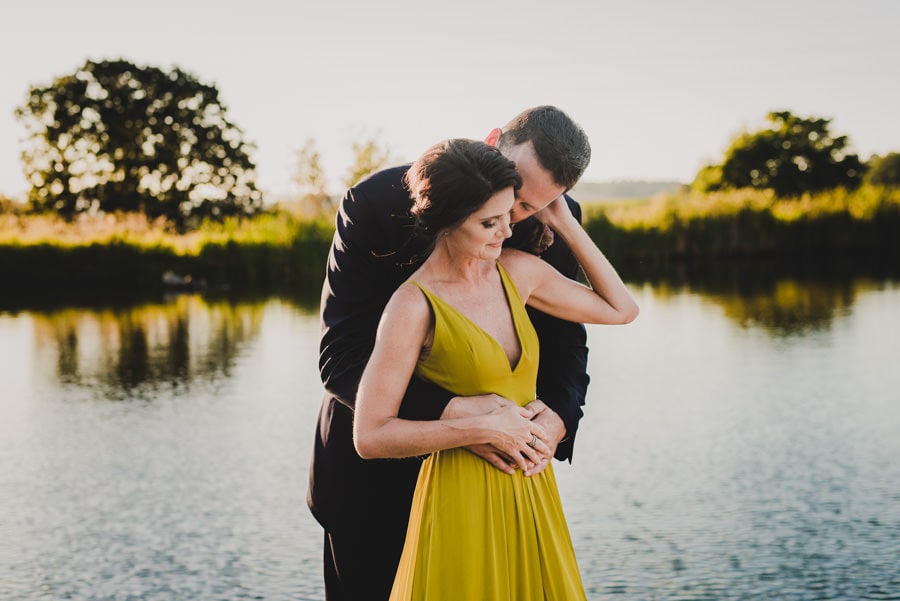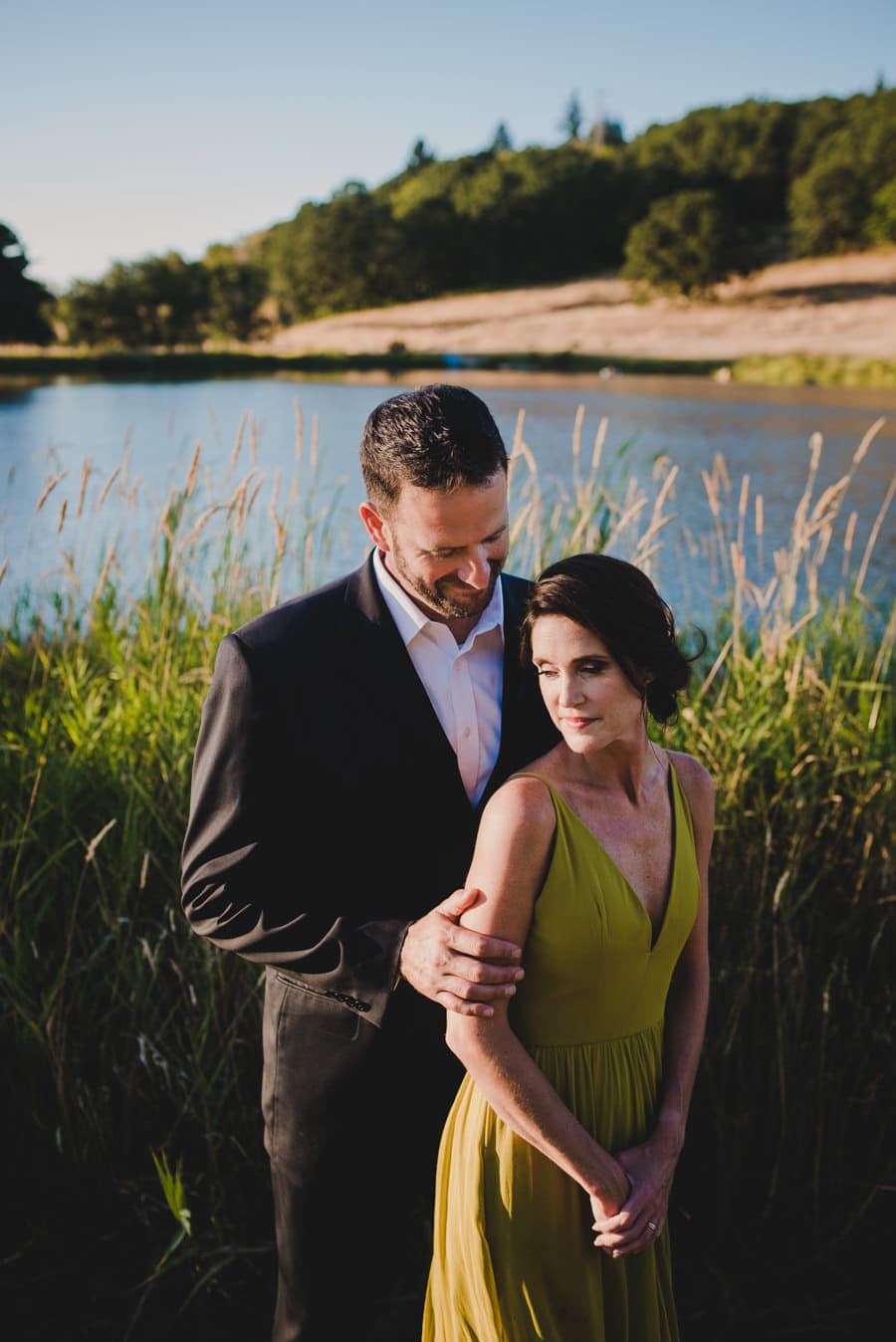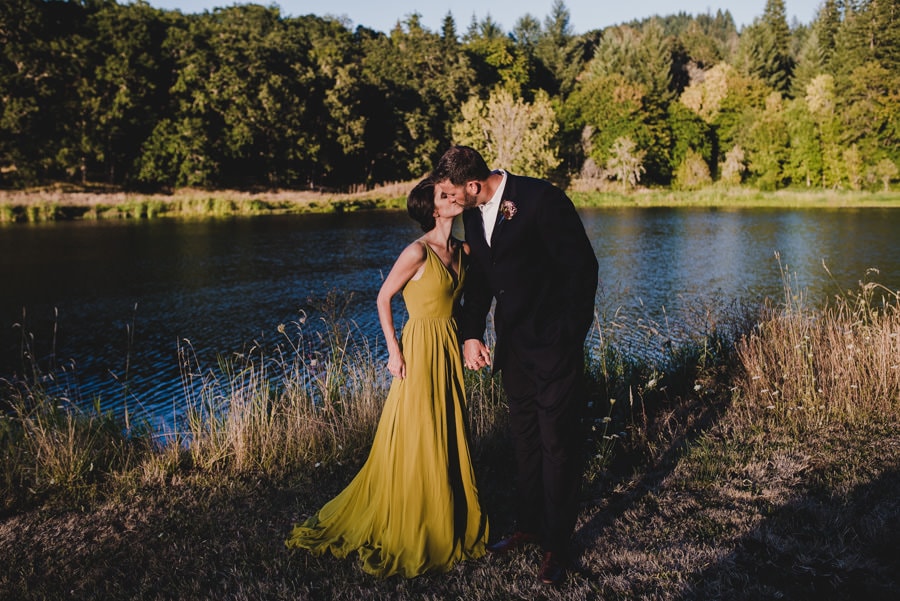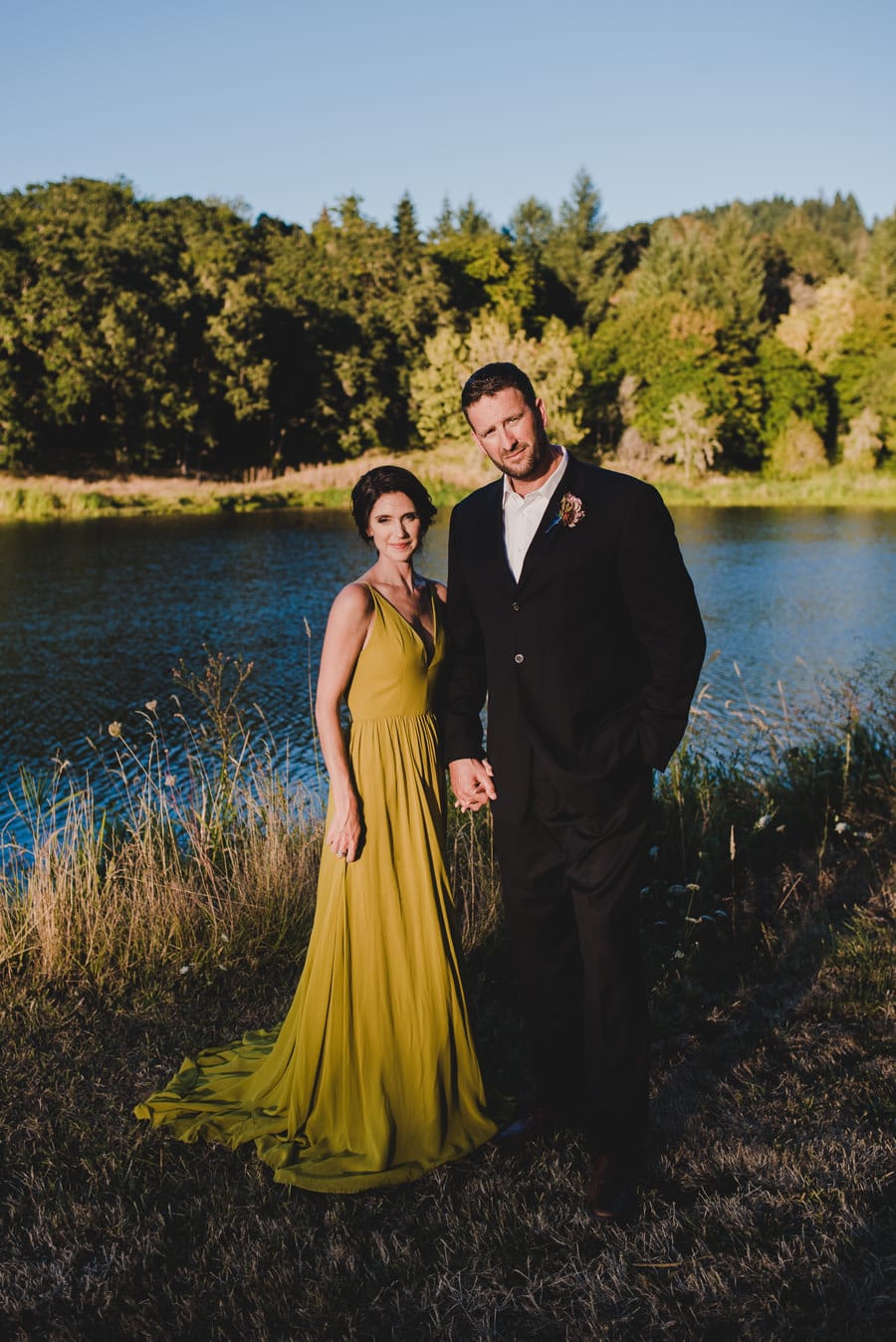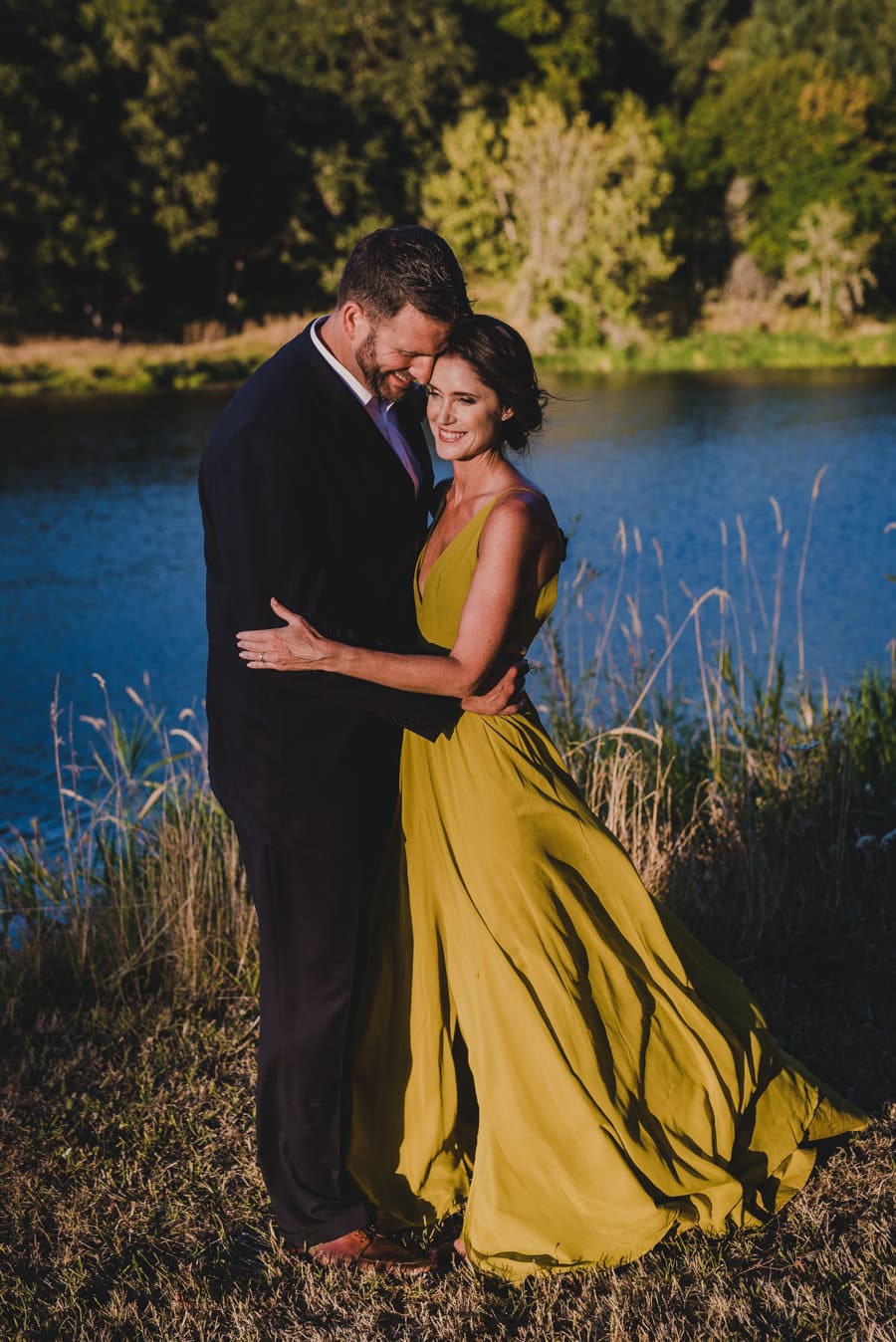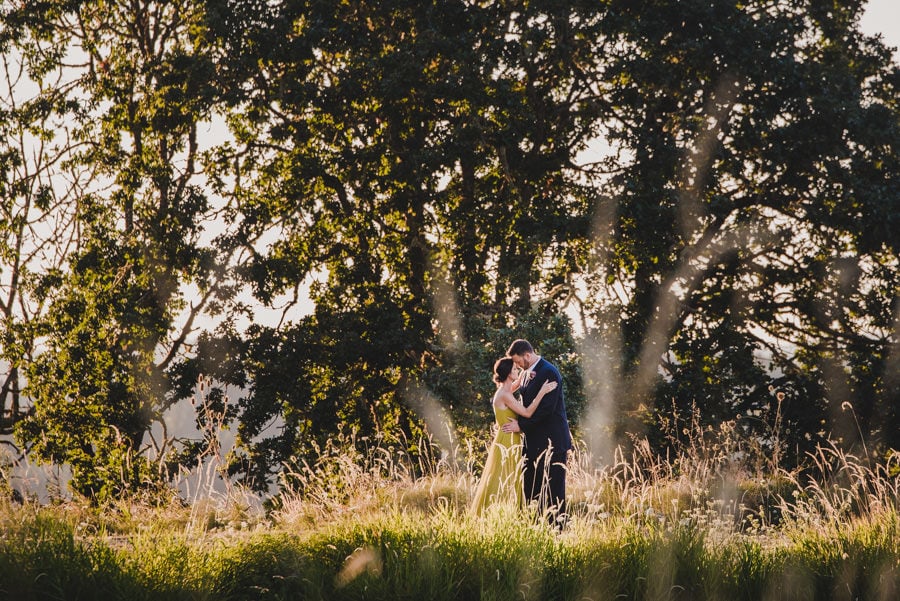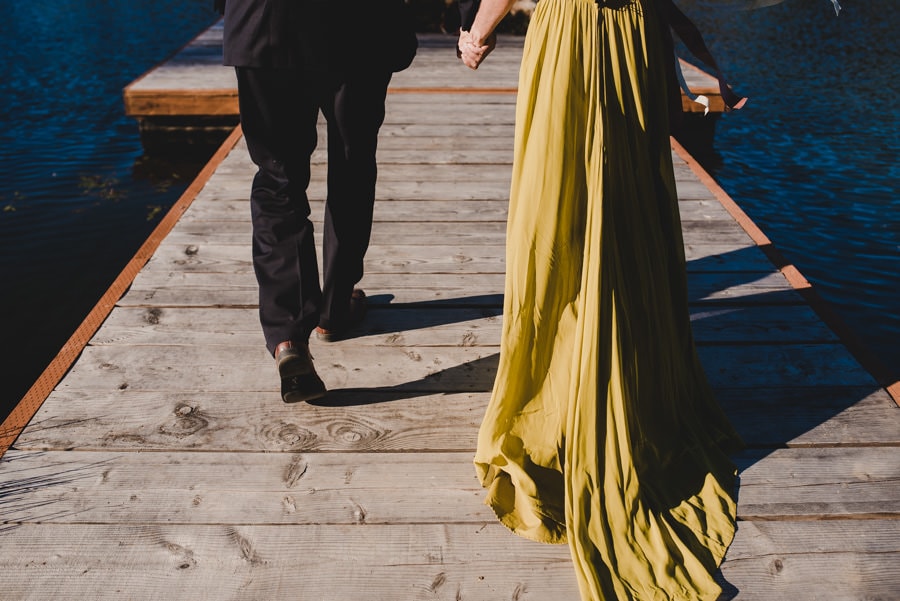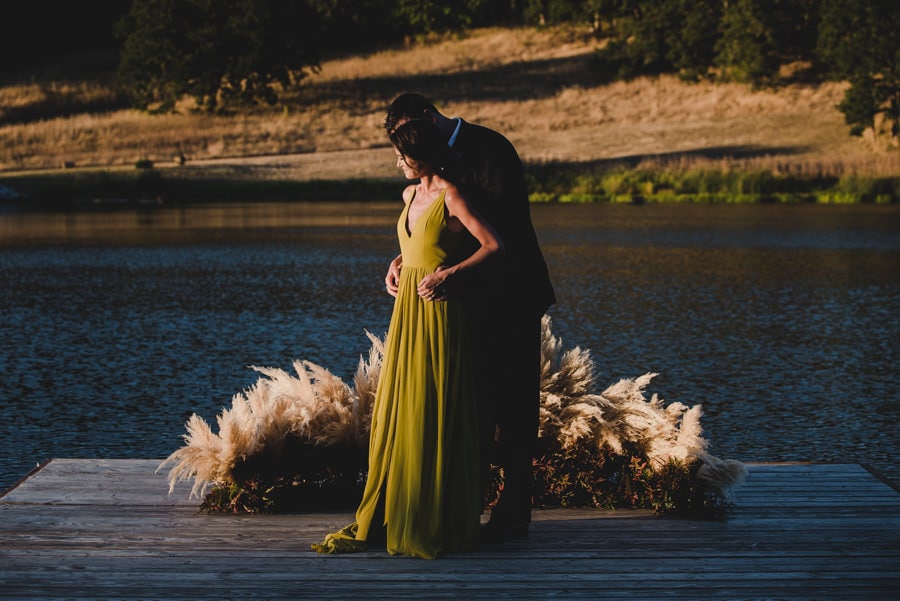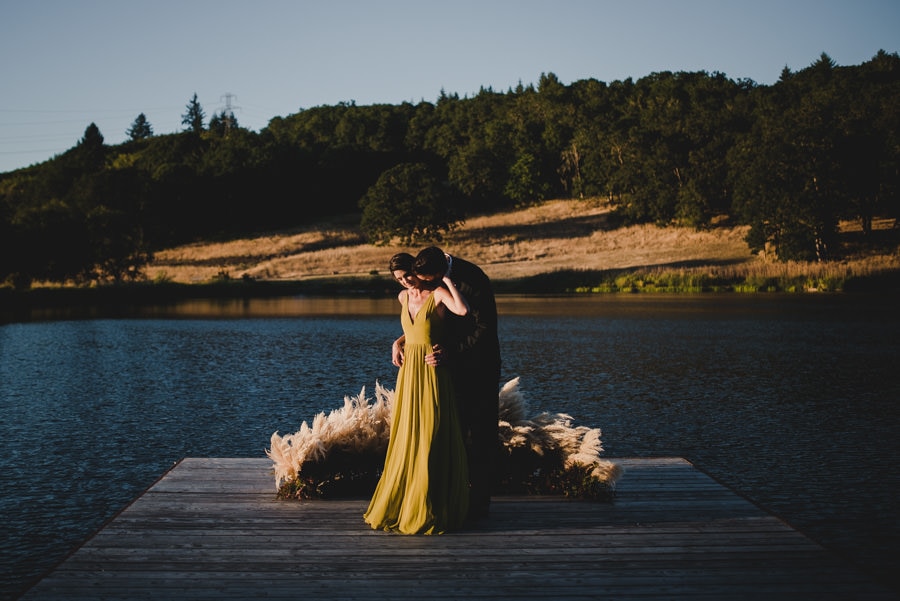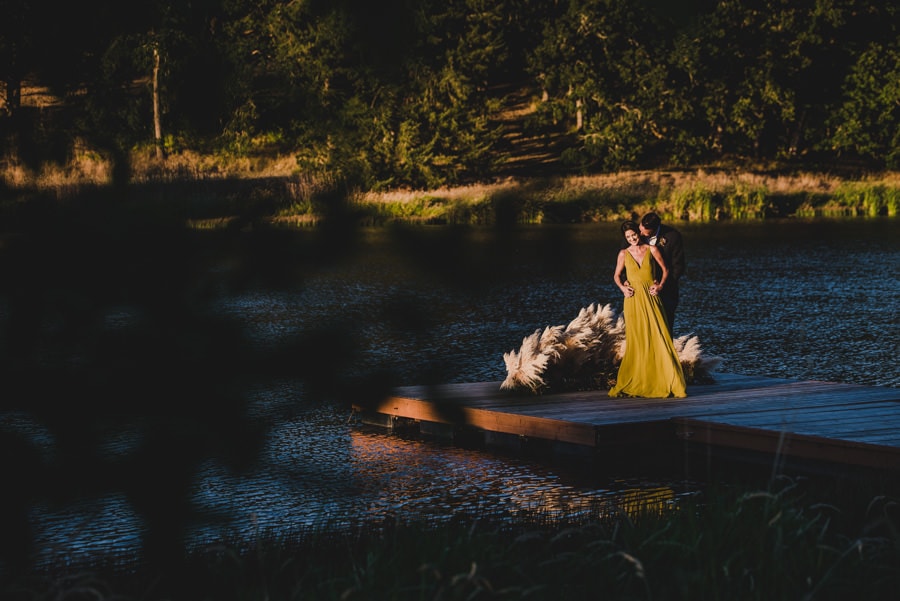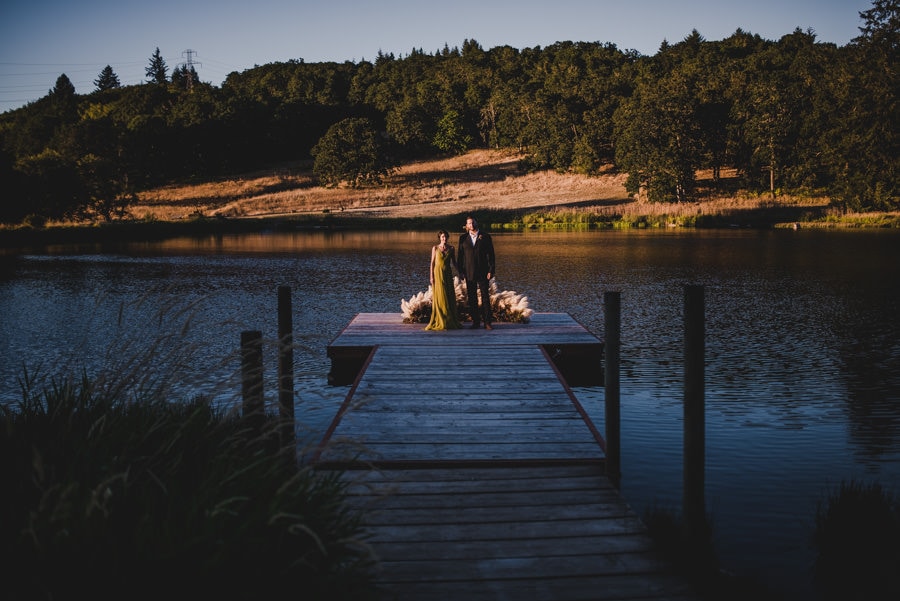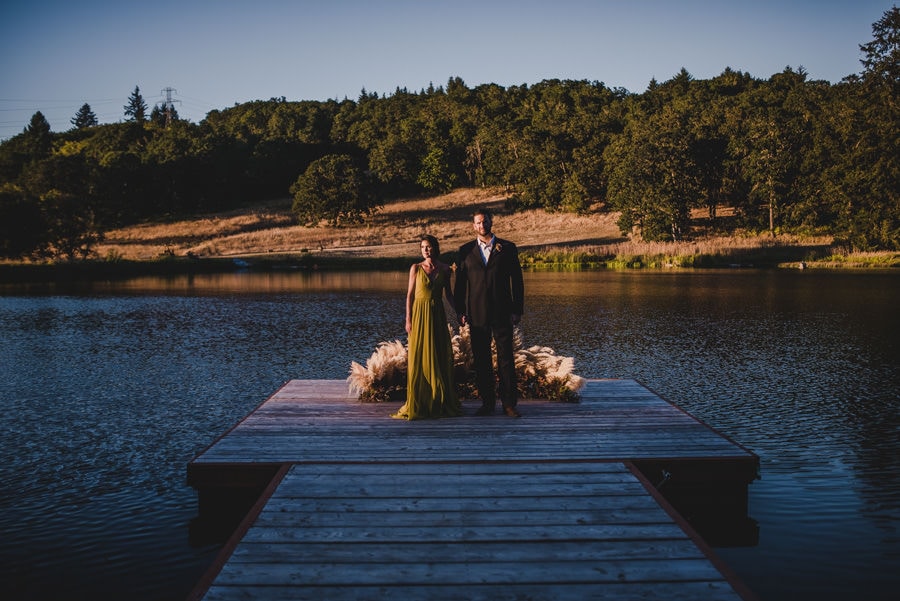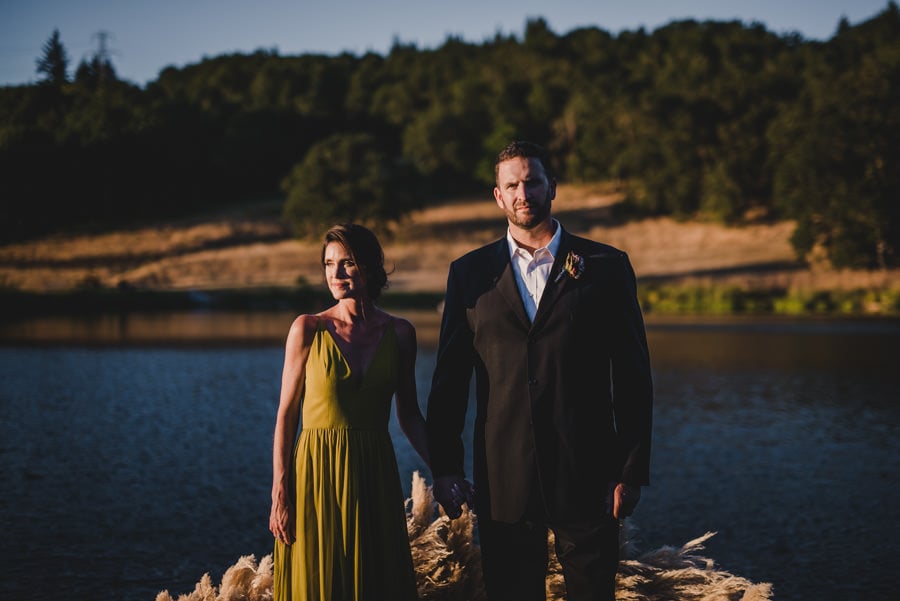 Save
Save
Save
Save
Save
Save